Italian mountaineering legend Reinhold Messner spent decades straddling the line between life and death at Earth's lofty limits, relying on his supreme skills and a fair share of luck to cling to the right side of the edge.
Among his most incredible exploits, he and Austrian Peter Habeler became the first two people to climb Mount Everest without supplemental oxygen in 1978, and Messner was the first person to scale all 14 of the planet's peaks that rise above 8,000 meters (above 25,200 feet).
At age 77, he's a revered authority in the mountaineering community, a sage who has survived a dangerous sport. He estimates about half the top alpinists have died during climbs.
While many people question why mountaineers place themselves at such high risk in their high-altitude pursuits, Messner said it's just how they're wired.
"It's difficult to defend, but there is a philosophy," Messner said in the 2021 documentary The Alpinist. "For going on an adventure, you need difficulties; you need danger. If death was not a possibility, coming out would be nothing. It would be kindergarten but not an adventure and not an art."
In both The Alpinist and 14 Peaks: Nothing Is Impossible, two of the best outdoor adventure documentaries of 2021, Messner lends his voice and perspective on modern-day alpinists risking it all to continue to advance what we know to be possible in the mountains. The films have become available for streaming on Netflix within the last month, and both are well worth a watch for those who aren't afraid of heights.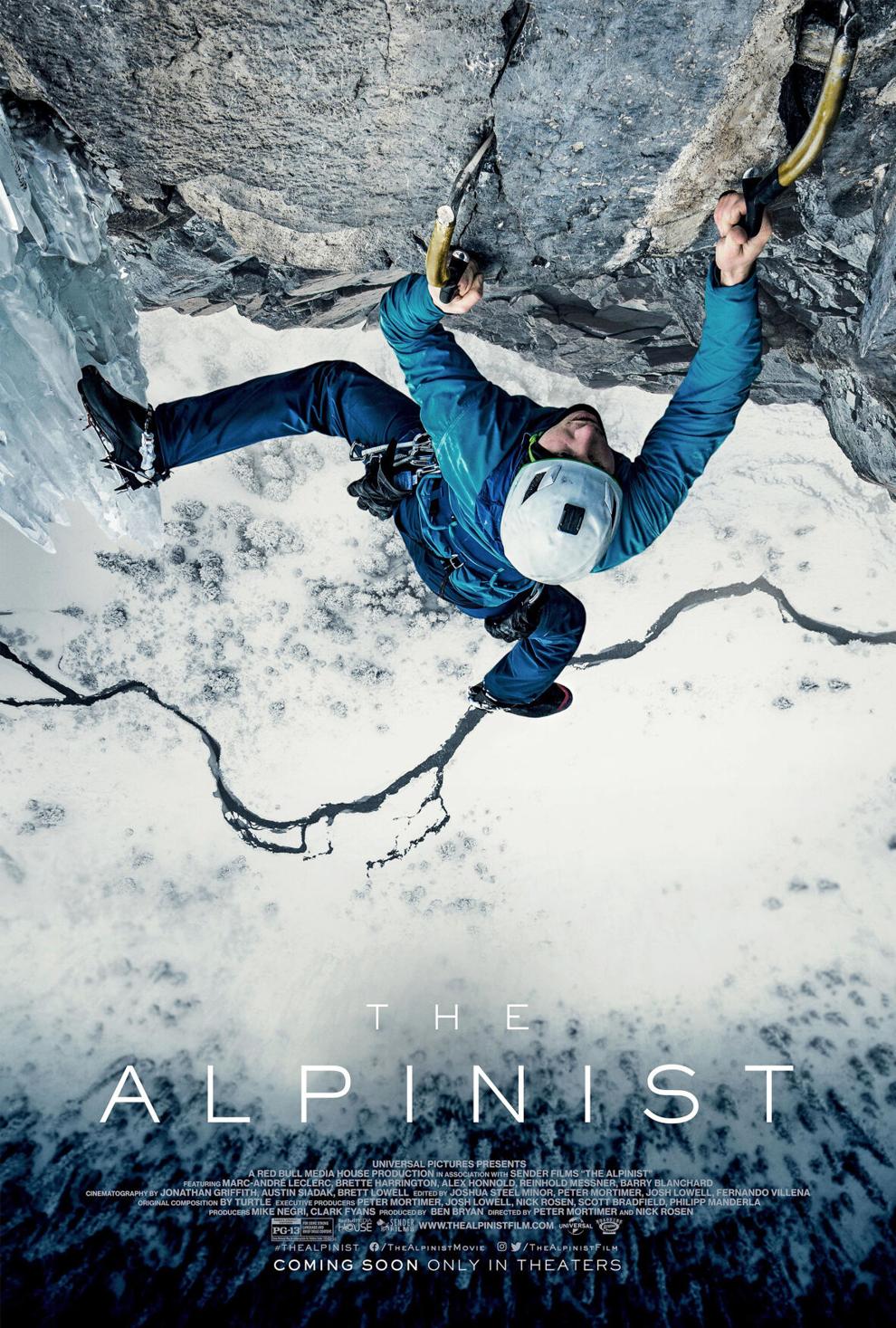 The Alpinist, produced by Red Bull Media House and Boulder, Co.-based Sender Films, follows a relatively unknown 20-something Canadian climber Marc-André Leclerc, whose reputation grows as he tackles mind-boggling solo ascents in the Canadian Rockies and Patagonia.
Like Alex Honnold in the Oscar-winning 2018 documentary Free Solo, Leclerc frequently climbs alone with no rope. Leclerc climbs not only rock but mixed routes that combine rock, snow and ice.
Harrowing footage shows moments Leclerc is supporting his full weight with his ice axes that he carefully places in fragile formations while dangling hundreds of feet above the ground.
It's the stuff of nightmares for most people, but Leclerc navigates the gnarly terrain with fearless precision.
"When I'm in the mountains on a big adventure, life is so incredibly simple," said Leclerc, who was diagnosed with ADHD as a child. "I'm, like, totally focused. I don't feel that squirrel-brained, twitchy sort of stuff. I have the feeling of clarity and calmness and control."
The Alpinist and 14 Peaks feature a contrast in character studies.
While the easy-going Leclerc actively avoids attention, Nirmal "Nims" Purja seeks out the spotlight to showcase a record-shattering achievement.
A native of Nepal who worked his way up in the military to become a member of the British special forces, Purja got hooked on mountaineering in 2012 and resigned from the military in 2018 to pursue a fantastic dream.
Purja's objective was wildly optimistic — to summit all 14 of the world's 8,000-plus-meter peaks in seven months. It took Messner 16 years to accomplish the feat, and the latest record set in 2013 was nearly eight years.
Scaling one of these peaks usually takes a couple of months of planning and preparation, and relies on conditions to be cooperative during brief weather windows. The seven-month goal sounded insane to experienced mountaineers, even with the aid of supplemental oxygen above 8,000 meters (Messner used none during his summits).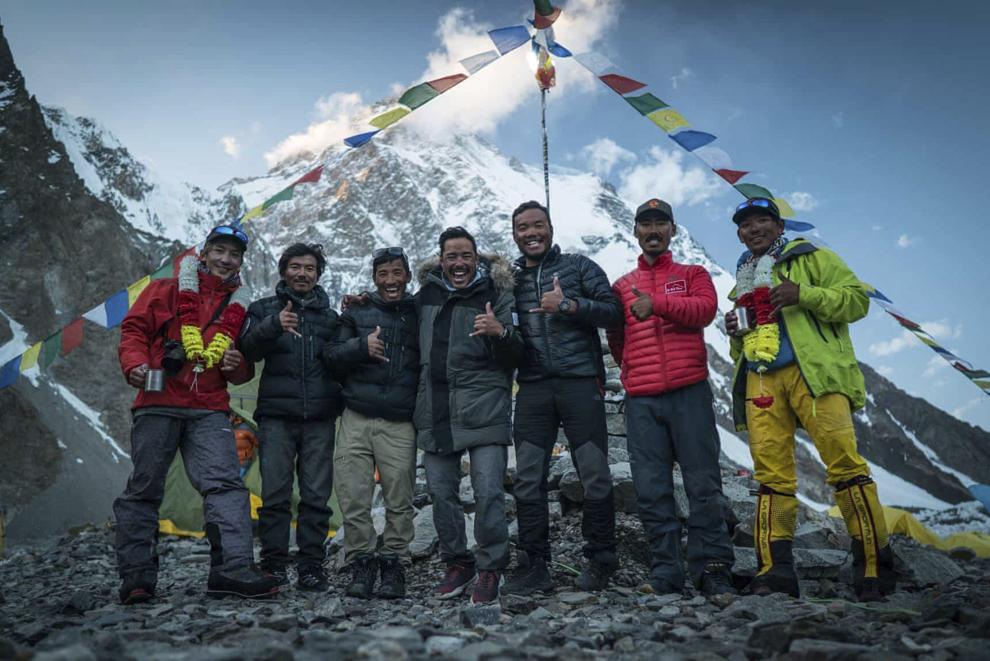 Purja assembled a team of several Nepali Sherpas to join him for what he dubbed "Project Possible," hoping to bring recognition to the climbers who get little attention for supporting Westerners on their Himalayan expeditions. The high degree of difficulty of the mission and limited funding meant the team also filmed its own ascents.
As 14 Peaks progresses and Purja checks mountains off his list, some in record-breaking fashion, the team shows its strength and confidence.
Danger, however, is never far away.
"When you are in the mountains, you find out who you really are," Purja said. "Any mistake I make, it could be death.
"And when it comes to that moment, you want to survive; you want to live. I climb so I can live every moment of my life."
There's plenty of pain and a few close calls, but Purja's team has a lot of fun along the way. They drink and party at base camps with other climbers and dance and joke with one another to keep up morale.
Leclerc is a more introspective figure in The Alpinist.
He won't let the film crew follow him on his solo first ascents because he said it would take something away from the experience and it wouldn't feel like a true solo climb.
The one-on-one time with a mountain or massive cliff wall is something that's special to him.
"One of the coolest feelings that a human can experience," Leclerc said, "is to feel so small in a world that's so big."
People in Leclerc's orbit realize he's a different kind of climber, a throwback who doesn't care about social media clout or making a lot of money.
He has all he needs in his girlfriend, his climbing pals and the mountains. There's rarely a moment in the film where he seems anything other than content.
"He has an incredible humility. One hundred percent positive, very peaceful and always treating the world with lots of love," Hugo Acosta, a hostel keeper and climber in Patagonia, says in the film. "It's like the mountains have elevated his consciousness to another level."
Ultimately, one documentary ends in triumph and the other in tragedy. The loss in the latter hits hard, and those left to deal with the aftermath share their grief.
But both films are inspiring in their own way and provide viewers unique insight into what drives those who feel most alive while living on the edge.
"When you're in the mountains with a mission, it's like all the superficialities of life just sort of evaporate, and you can often find yourself in a deeper state of mind, and that can stick with you for a while after a big climb," Leclerc said. "You appreciate everything so much that you take for granted most of the time."