This holiday season, I wanted to sip on something that would warm me all the way through on cold days.
Between my love of tea and Indian chai spices, it didn't take long for me to incorporate a bit of sage, chile and rose to make a high-desert chai that tastes like the holidays and home. If you wanted to make this caffeine free, just swap out the black tea for decaffeinated tea or, better yet, rooibos, which isn't a tea at all but leaves from a South African shrub. You could use dried ginger if you have it on hand. I just happen to love the spicy zip that comes from fresh ginger. This chai is wonderful cold, hot, on its own or travels to a new galaxy with a shot of espresso.
The cookies have been in the works for a while, and I'm so happy to finally share this little gem. With two small boys who love cookies and all things cinnamon, this is a recipe that tastes delicious without loads of sugar. The whole-wheat flour gives a rich, nutty flavor, and a light dusting of powdered sugar once the cookies have cooled makes this simple recipe feel like a festive treat.
I can imagine Santa coming down our wood stove and being pretty happy about this combination of cookie and chai waiting for him. I'll be sure to make some for us, too.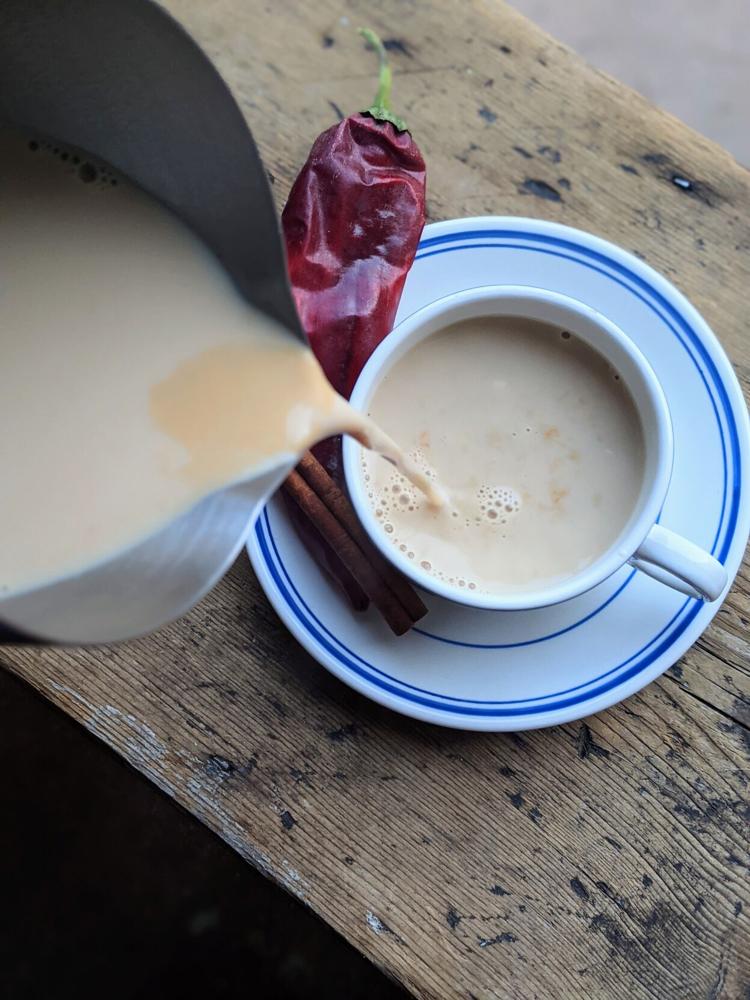 High Desert Chai
Makes: 6 servings; total time: 1 hour
1 dried red chile, stemmed and seeded
2 teaspoons whole black peppercorns
2 tablespoons dried sage leaves
2 tablespoons dried rose petals
1 3-inch piece of fresh ginger, washed and sliced, or 2 teaspoons ground dried ginger
4 cups milk of your choice
5 tablespoons loose-leaf black tea
Preparation: In a large saucepan over medium-low heat add the red chiles, cloves, black peppercorns, cinnamon sticks, cardamom pods and toast for a few minutes, just until the oils in the spices are brought to the surface and fragrant. Transfer this mixture, along with the rose petals and sage leaves, to a mortar and pestle or a blender. We want to lightly crush the herbs and spices into smaller pieces but not turn them into a powder. If you put them in a blender, just pulse them a few times.
Transfer this mixture back to the saucepan with the fresh ginger and water. Bring to a boil and let simmer for 20 minutes. Add the milk and bring to a simmer. Add the black tea and simmer for five minutes more. Strain through a fine mesh strainer and whisk in honey to taste.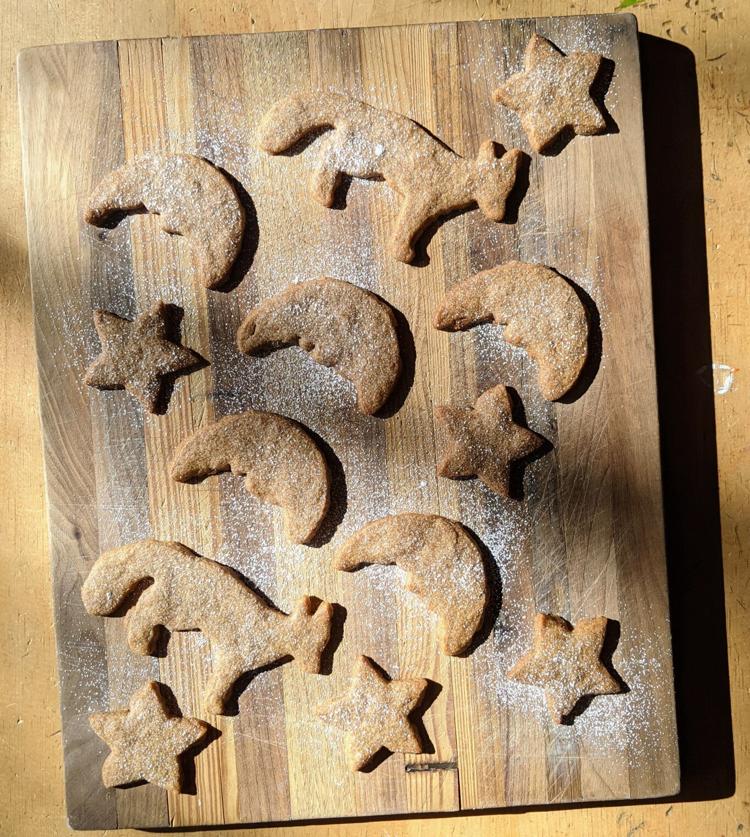 Cinnamon Shortbread Cookies
depending on size; total time: 1 hour
½ cup brown sugar, packed
1½ cups whole wheat flour
2 teaspoons ground cinnamon
¼ cup powdered sugar, for dusting
Preparation: Preheat the oven to 350 degrees and line a baking sheet with parchment paper or a silicone baking sheet. In a large bowl, cream together the butter, sugar and honey until light and fluffy. Add the whole wheat flour, cinnamon and salt. Mix until the dough comes together, cover and refrigerate for 30 minutes.
On a lightly floured surface, roll out the dough with a rolling pin until it's a quarter-inch thick. Cut out with cookie cutters or abstract shapes with a knife. Transfer cookies to the baking sheet and bake for 8-10 minutes.
Once the cookies come out of the oven, let them cool completely before dusting them lightly with powdered sugar. Enjoy!