Seven decades in, The Pantry has a new little brother — and the family ties are strong.
The Pantry Dos, which opened last month in Oshara Village just off Richards Avenue near Santa Fe Community College, brings many of the original location's beloved dishes south of Interstate 25, to an area starved for eating-out options.
But like all kid siblings, Pantry Dos has a personality all its own.
"You can get a breakfast burrito at any restaurant in Santa Fe," said owner Michael Singley, a born-and-raised Santa Fean who until recently has been running The Pantry, which opened in 1948 and his father, Stan, purchased in 2001. "What we're trying to establish here is that family vibe, where people smile and make eye contact and make you feel welcome."
The approach was on full view last week, as Singley and servers made the rounds through the airy, retro-modern dining room, greeting a diverse and moderately sized crowd with hellos, ample rations of breakfast burritos and waffles, and refills of Iconik coffee (the Dos uses a medium-bodied Mexican roast; the original spot offers a darker brew).
The menu here retains many of The Pantry's most popular items — ideal for folks who don't want to wait in line or jostle with tourists to get their green or red fix at the funky, historic Cerrillos Road location. But about a quarter of the menu is new, Singley said, and some items have backstories that speak to the restaurant's family feel, in the kitchen as well as the dining room.
There's the bestselling Lindo's Scramble, named in honor of longtime Pantry employee and current manager Reuben Mendez, who daily ate an off-menu, low-carb and cheese-free mix of eggs scrambled with avocado, roasted red peppers and spinach. At the Dos, it's served with three slices of bacon, fresh salsa and corn tortillas ($9.25).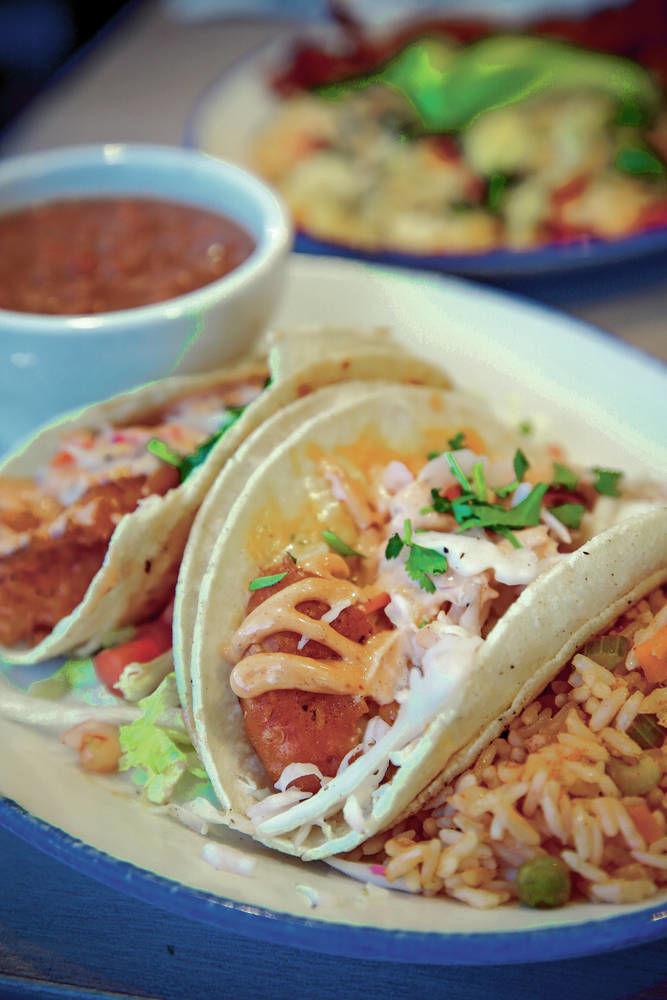 Then there's Cesar's Lonchera Quesadilla ($9.95), with chorizo, ham, cheese, jalapeño, chipotle sauce, lettuce and tomato — a food truck-style creation that the kitchen manager here has made for the staff's "family meal," a restaurant-world tradition of sitting down together to eat.
The staff includes a mix of new hires and Pantry employees, including manager Luis Lozoya, who worked as a server for nearly 20 years at the original location before moving over to help get the Dos off the ground.
"We're trying to bring that same culture of teamwork and a family-oriented atmosphere to this restaurant," Singley said.
Other new dishes include avocado toast, lemon blueberry pancakes, dry-rubbed chicken wings, fajitas and a New Mexico cheeseburger. Singley also gave several specials from The Pantry permanent homes at the Dos, including the fish and chips and the fish tacos.
There's a kids menu and plenty of highchairs, noted Singley, 32, who has two young children of his own (his 4-year-old son is partial to the grilled cheese and soup). His family lives less than five minutes from the restaurant; Singley attended nearby Piñon Elementary as a child.
After earning a bachelor's degree in history at the University of New Mexico, he attended Le Cordon Bleu College of Culinary Arts in Scottsdale, Ariz., before joining his dad at The Pantry in 2010.
The elder Singley had originally envisioned buying an old-school 1950s diner and putting it on the Oshara Village tract of land, which he bought about five years ago. Eventually, though, they hired an architect and began drawing up plans for something brand new.
"I figured if we were going to spend money on this, let's make it truly our own," Michael Singley said. Getting from concept to opening day, he said, has felt like "a whirlwind."
The resulting space feels classic and contemporary at once, with mint green tile wall accents, exposed high ceilings, pendant lighting and a sunny bank of windows lining the front wall. Coffee mugs here are emblazoned with a friendly red "Dos." A garage door-style side exit leads to patio seating, which gives the spot a few more seats (and a lot more elbow room) than the original location.
While Singley estimates The Pantry's clientele is made up of about 65 percent locals and 35 percent tourists, The Pantry Dos is decidedly devoted to the local crowd. They're hoping to attract younger patrons from nearby Santa Fe Community College, and Singley plans to launch a happy hour once the restaurant's beer and wine license is approved later this year.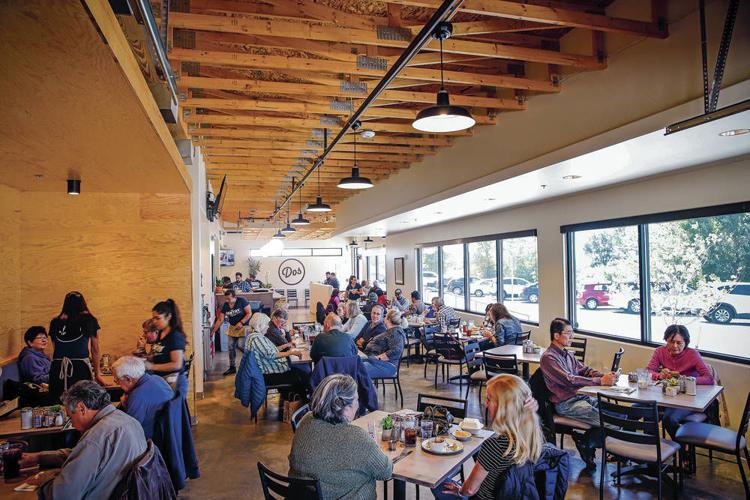 Breakfast is served until 2 p.m., but Singley believes the lunch and dinner menus will be a strong draw at this location.
The restaurant's most fundamental strength, however — a concept proven since the '40s at its big-brother location — isn't something that's found on a menu.
"It's about that personal connection," Singley said. "If we can execute that, the rest is easy."