The already-bustling parking lot at the corner of Paseo de Peralta and Old Santa Fe Trail is practically packed for the holidays.
Delancey Street Foundation's annual Christmas tree pop-up opened last week, vying for foot traffic with not one, two or three — but four popular food trucks.
The good news? Assuming you can score a parking spot, you can pick your tree and then grab some piping-hot doughnuts, tacos, barbecue or fresh pasta for the trip home.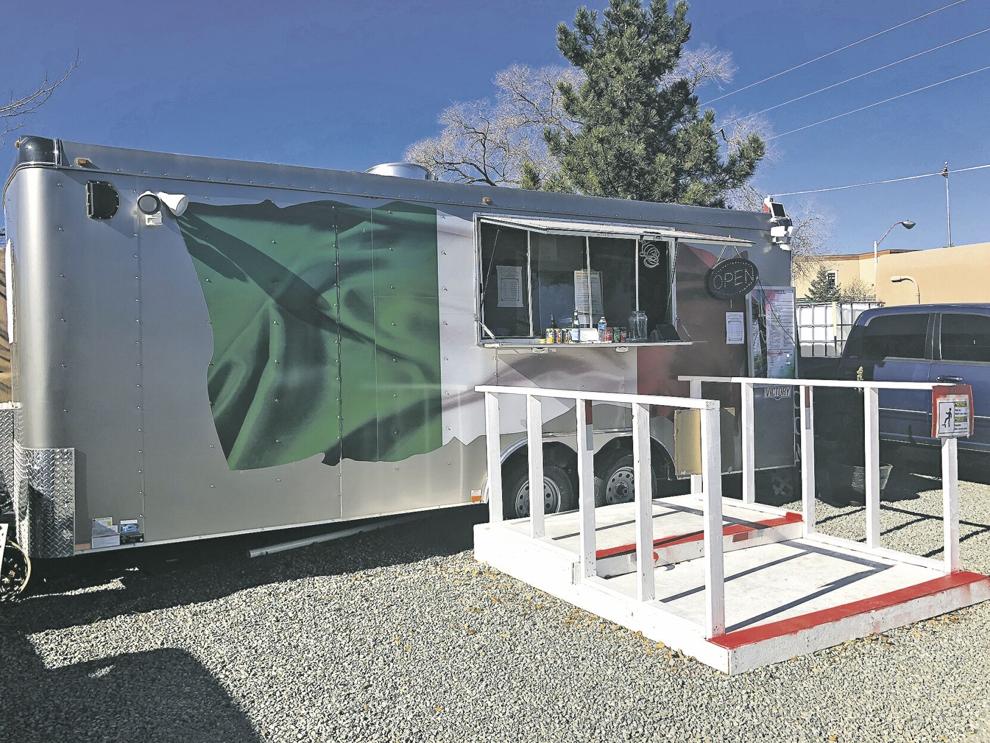 Mainstays at 502 Old Santa Fe Trail, Craft Donuts & Coffee and Santafamous Street Eats, are still pulling in socially distanced lines of faithful customers. But they've been joined by Santa Fe BBQ, previously located just up the road on Old Santa Fe Trail, and a new truck: Il Encanto Pasta & Grill, a custom-built silver truck bearing the image of a billowing Italian flag.
Il Encanto, which opened Oct. 10, comes with a pedigree. Its owners, Juan Alvarez, chef Hilario Gomez and Anna Marysol, earned their stripes at the venerable Pranzo Italian Grill, which closed in 2018 but is slated to reopen in a new location downtown, and Il Vicino Wood Oven Pizza. Pranzo founding partners and Il Vicino co-founders Rick Post, Tom White and Greg Atkins have been incredibly supportive of the venture, said Alvarez, who has worked at Il Vicino's Santa Fe location since it opened and serves as its general manager.
"When you're surrounded by the right people, anything is possible," he said.
Alvarez started working at Pranzo as a teenager, and though he's originally from Mexico, all of his culinary experience has been honed in Italian kitchens. The staff's experience is clear the moment you peruse Il Encanto's menu of sophisticated pasta dishes, paninis and salads.
This is gourmet Italian, packaged to go.
Pasta is made fresh in Albuquerque (in-house varieties that will add black beans and chile into the dough are in the works), and the generous portions of noodles form a pillowy bed for nuanced sauces and toppings. I had the tagliatelle con pesto ($14.25) with chicken — which is topped with a vibrant pesto, pine nuts and sundried tomatoes — and a linguini alla pomodoro (build-your-own pastas start at $10) whose simple, bright tomato sauce let the fresh pasta shine. Both came with a piece of bread and a cup of Parmesan cheese — and either would make for a hearty dinner or two smaller portions with a side salad.
Alvarez also recommended the special that day: the panino alpino, made like the truck's other paninis (all $12.50) on house-baked focaccia. In this one, salty layers of capicola, ham and provolone were balanced by just-crisp and tangy balsamic onions, romaine and tomatoes. The sandwich came served with a side of lightly seasoned roasted potatoes.
Il Encanto's menu will grow over time — possibly including to-go kits that let you boil the pasta at home and add sauce and toppings for the freshest experience. But the focus is on quality over speed.
"If you're going to do something, take your time and do it right," Alvarez said. "We want to make sure it's not only food we put on your table — it's more than a meal, it's actually good, healthy, with good ingredients. It's fresh pasta from a food truck."
Il Encanto Pasta & Grill (in the parking lot at 502 Old Santa Fe Trail across from Kaune's Neighborhood Market) is open from 11 a.m. to 8 p.m. Monday through Saturday. Order online at Il-encanto.square.site, call 505-470-2684 or order in person. Find them on Facebook at facebook.com/ILENCANTO.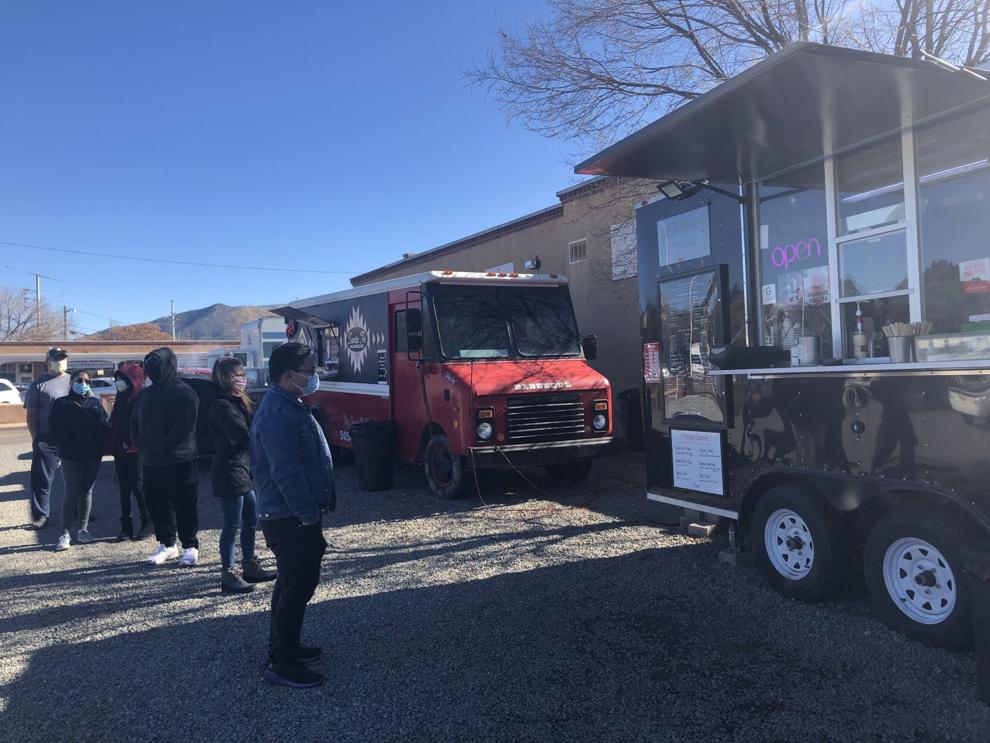 Il Encanto's not offering dessert just yet, but that's no problem: Craft Donuts & Coffee, which has developed something of a cult following since opening in January, is happy to serve you a custom-made doughnut … or several. Once you've had one, it's hard to resist the magic of these light-as-air, crispy-yet-moist treats, particularly when they're served hot and fresh.
I stopped in for two: the classic s'mores doughnut, which features a chocolate glaze with graham cracker crumbs finished off with a marshmallow drizzle and topped with a roasted marshmallow, and the holiday special peppermint bark, with a vanilla glaze dipped in peppermint candy pieces and topped with a chocolate drizzle.
At $1.50 to $2 a piece (and cheaper when purchased by the half-dozen or dozen), they'd make a perfectly festive post-Christmas tree pick-me-up, especially if paired with a coffee drink or hot cocoa.
Craft is open from 7 a.m. to 3 p.m. Monday through Friday and 10 a.m. to 3 p.m. Saturday. Order online at craftdonutsf.com or in person, and follow them on Facebook at facebook.com/craftdonutsantafe and Instagram @craftdonuts_santafe.
Santafamous Street Eats is still slinging mouth-watering breakfast and lunch burritos, tacos, green chile cheeseburgers and more from the far corner of the lot. It's open from 8:30 a.m. to about 2 p.m. Monday through Friday. Call in your order at 505-269-2858 and follow them on Facebook at facebook.com/505streeteats.
Santa Fe BBQ is happy to serve you smoked meat however you like it, whether it's by the sandwich, the plate or the pound. Get your fill of ribs, beef brisket, pulled pork, sausage, shredded barbecue beef or even just a giant turkey leg — plus sides, of course. It's open from 10 a.m. to 6 p.m. Tuesday, Wednesday, Friday and Saturday. Call in at 505-603-9051 or order in person, visit SantaFeBBQ.com for the full menu, and check for updates on Facebook at facebook.com/santafebbq.