Like the rich, nutrient-dense broths and stocks she creates, Katelyn Hilburn's journey to Madre Foods took many ingredients — and simmered for a long time.
It took frequently moving as a child to build an adaptable spirit along with a yearning for community and a sense of familial security in the kitchen and garden. It took focusing on nutrition to fuel her as a high-performance athlete, then to heal her after a devastating illness.
Finally, it took becoming a mother.
"From the youngest age I can remember, people would ask me what I wanted to do when I grew up, and I would say, 'I want to be a business owner, and I want to be a mom,' " said Hilburn, 29, who gave birth to daughter Violet in April 2016. "I think Madre Foods was gestating long before Violet was even conceived, but I didn't know it."
The result of those experiences makes Madre Foods a business that's not simply about a food product. It's about nourishment, the kind cultivated by mothers in kitchens across generations and around the world: not just nutritionally, but emotionally and mentally as well. Hilburn sees her broths and stocks as having the power to restore, in more ways than one.
"When we sit with ourselves and try to feel and think about what a mother is supposed to embody that no one else can bring, there's a certain warmth and nourishment and nurturing component that happens with that that is very hard to match," she said. "And that's a worldwide, cross-cultural human experience — a living creature experience."
Madre Foods formally began in April 2017, exploring a wider range of products before homing in on the item that drew universal interest from Hilburn's equally wide-ranging customer base. The artisanal broths and stocks — designed to be savored and sipped — feed the needs of the health-conscious, the elderly, the new mom and the new-to-food baby, and to those struggling with or recovering from serious illness or injury.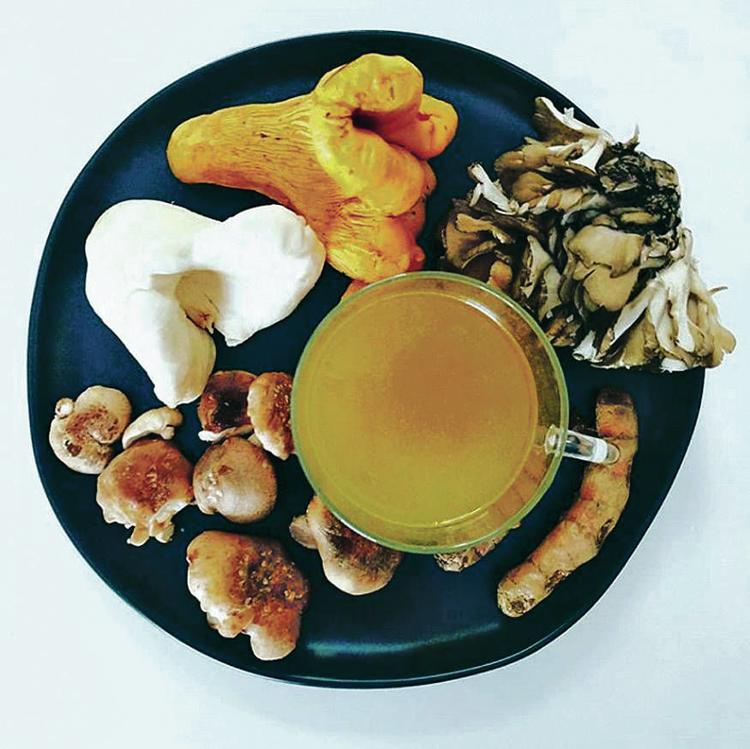 There are 12 varieties, sold in 8.5-ounce single-serving packages for $6 each (though there are multiple-purchase discounts and a larger size available by advance request) that can be refrigerated for a month or frozen for a year. You'll find Hilburn at the Santa Fe Farmers Market on Saturdays, selling the cold pouches along with two to three hot varieties available for sampling or sipping by the cup. You can also find the broths at Terra Verde/Verde Food Co. and through Squash Blossom Local Food.
To create her broths and stocks, Hilburn works out of a commercial kitchen on Rufina Circle. She uses a hybrid cooking method involving open flame and old-school pressure cookers. She estimated she does it all in "at least one long day a week" plus two more a month.
The lineup includes two vegan options — one mushroom-based, one seaweed — and draws its other flavors from an array of animal proteins including beef, fish, chicken, bison, lamb and pork. They are by turns rich and delicate, infused with exotic and familiar herbs and spices. And they're made without preservatives or artificial additives and with as many locally sourced ingredients as possible, from providers such as Beck & Bulow Buffalo, Shepard's Lamb, Wild Mountain Farm and Green Tractor.
It's a far cry from the shelf-stable salt bombs you'll find in cartons at the grocery store.
"There's a reason we're offering all that gradient beyond just flavor," Hilburn said of the diversity in the lineup. "There are different health benefits and different ways to approach every system and every bio makeup. We're not all going to process the same diet as the person sitting next to us."
Take, for example, the difference between stock and broth: Broth, which is made by boiling hard bones along with vegetables and seasoning, can be difficult for some people to digest, Hilburn said. Stock, which has a higher meat-to-bone ratio or is vegetarian, is gentler for sensitive guts.
Broth and stock — long a staple of economically minded kitchens, where cooks used every scrap of animal and vegetable — are trendy again, as health-conscious customers look to time-tested nourishment popular long before fad diets that forbid sugar or fat or carbs. But making it at home requires a hefty investment: You'll need to put in long hours of simmering, deal with heavy pots and pans — and cope with a certain gamey aroma.
One type of Madre Foods customer, Hilburn said, is "looking for well-being general maintenance, but doesn't necessarily have the time or the interest to be doing this every day themselves. Fortunately, I landed in a place like Santa Fe that understands both health and a local connection to things — I think there's a deeper appreciation here."
Hilburn came to Santa Fe to study film at the Santa Fe University of Art and Design, but when she was 21, a mysterious illness caused a lengthy and traumatic stay in the intensive care unit, where she was intubated and fed through tubes. She had to relearn to walk and to swallow food. A high-performance athlete who had been part of her college volleyball team (cooking teammates meals in her kitchenless dorm room) at Southern Oregon University, Hilburn lost 50 pounds during her ordeal and couldn't speak for months.
She was taken to her mother's home in Colorado, where her mom brought her daughter's middle-school clothes out from storage to fit her and slowly, patiently, helped her recover.
"I remember her just quietly cooking for me, nursing me back to health, taking me for short walks every day," she said. "All of those things — that was a huge part" of the path to Madre Foods.
But it was her daughter's birth that finally caused all the pieces to slot together. As Violet started eating solid food, Hilburn found herself more passionate about her creativity in the kitchen than the job she loved, in the Santa Fe nonprofit sector. She left in January 2017 to spend more time with her daughter, not realizing that, now a new mother, she'd soon fulfill the other half of her childhood career plans: business ownership.
"Violet and her birth was the catalyst that opened up Pandora's box," she said. "This had all been brewing, but there was no way to keep it all in anymore — it was just going to happen."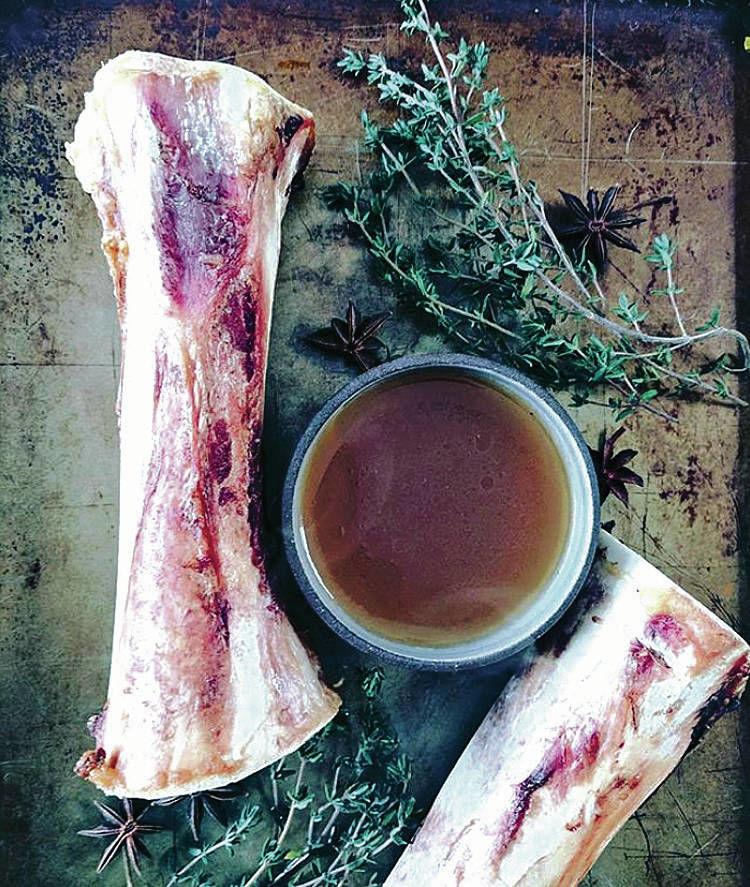 Violet turns 3 in April, and Madre Foods is growing, too, as Hilburn looks to expand her product's reach and add to her staff of one.
"I have a habit of whenever I'm talking about the business, I say 'we' with everything," Hilburn said. "I think the psychology behind that is that so much of why my business exists is built off a collective we. Those individuals might not be in the kitchen with me as I'm making stuff for the biz, but they were in the kitchen with me when I was a little girl, or they were in the kitchen with my mother when she was a little girl. It doesn't feel like it's just me."
The mothers referenced by "Madre" extend well beyond Hilburn's family tree.
"I want this business to be a found mom for other people and be that supplement of warmth and friendliness — and a true kindness," she said. "I just want it to feel really kind, and nourishing and welcoming, because that's the pocket that doesn't get filled enough in all of us."