Joe's Dining used to be called Joe's Diner, and in some ways it's easy to see why.
There's the location — a long slice of Rodeo Plaza on the south side. There's the sign, with "Joe's" in easygoing red script, and the neon "open" sign above the door.
There's the huge menu, the homey cakes and pies behind glass, the retro-classic red/black/white décor, the booths and the swivel seats facing the high bar in back.
But then you notice the covered plates of delicate truffles, the gluten-free side menu, the thoughtful wine list and the trifold newsletter that boasts of the restaurant's $100,000-plus in yearly local food purchases.
In fact, says Roland Richter, who owns Joe's Dining with his wife, Sheila Nixon, Joe's is the biggest restaurant buyer of farmers market goods in Santa Fe.
Call it a diner, redefined.
"I sort of dug my own hole with that one," Richter, 62, said with a laugh of Joe's Diner and Pizza, the restaurant's original name when he opened it with Nixon in 2002. "The idea was, instead of having a fancy restaurant downtown, doing something that's comfortable."
That's the reason for the name "Joe" — everybody knows one.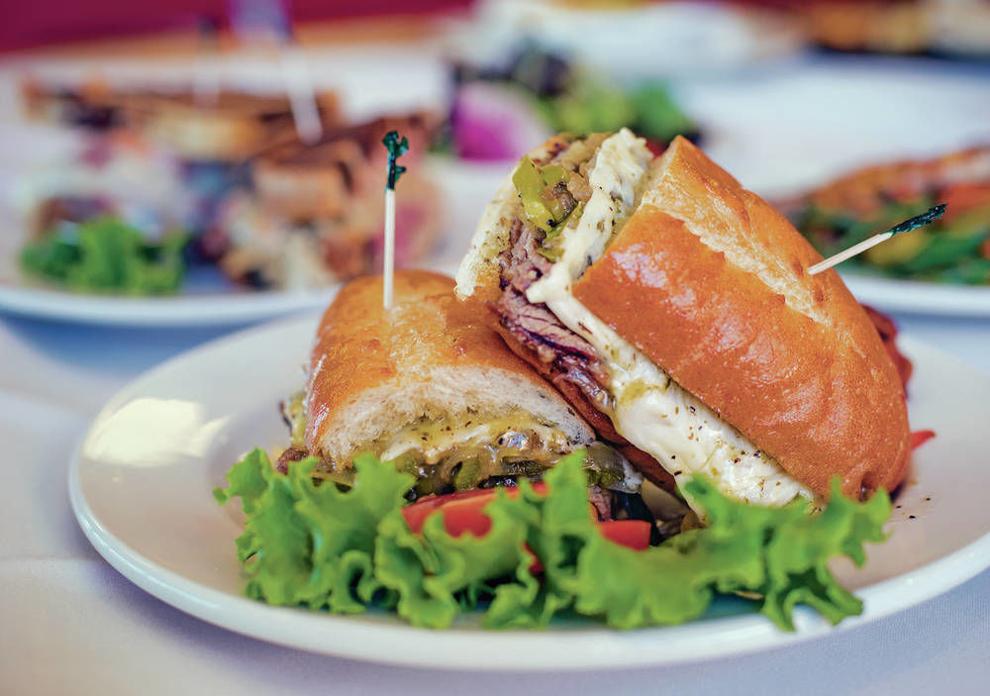 "I want to make people feel comfortable when they come," he said. "It's not pretentious, but you still get extremely high-quality food, and it's affordable because I don't pay the enormous rent downtown."
That means more flexibility for Richter to offer his culinary vision: homestyle cooking using American ingredients, European techniques and as many local and clean ingredients as possible.
The restaurant uses as much New Mexico produce, meat, chile and flour as possible, among other ingredients. You'll find housemade mozzarella atop the pizzas (exactly the same as the ones you'll find at Pizza Etc. in the DeVargas Center, which Richter owned until 2009), and homemade desserts, including the best-selling chocolate mousse pie and a pecan pie with apricots.
In addition to the wide-ranging regular menu, the specials menu is updated twice daily to reflect the freshest ingredients on hand.
Richter regularly peruses the Santa Fe Farmers Market to see what's available, but much of his business is conducted via regular visits from area farmers.
"We realized that customers really like the idea of buying local products," he said. "Not everyone was able to make it to the market, so we were able to give it to them right here."
The south-side location's affordability, Richter said, is part of an approach that lets him operate with a higher food cost at reasonable prices. His $19 roasted duck would fetch $10 more downtown, he said. And, more importantly, it allows him to further his commitment to local, conscious sourcing.
"I see food as medicine, but it has to be clean, and in the industry you just can't buy that anymore," he said.
Richter, who was born and raised in Germany, has followed a circuitous path to his spot near Rodeo and West Zia.
"He knows what he's doing, and he's very self-effacing — he's confident, but he doesn't promote himself," Nixon said. Nixon and Richter have been married for three decades and together for nearly four. So let her sum it up:
"He's a world-class chef, no question. He was thoroughly trained in the German hotel system, then he had three restaurants under his belt in Toronto as executive chef simultaneously," she said.
Richter lays out the details: He was drawn to becoming a chef because he wanted to travel from his farm- and wine-country town of 2,000 — Talheim, Germany.
"A chef's mission is to travel; that's how they gather information and skills," he said. "All the other jobs in my hometown were electricians, plumbers, tradespeople, and they would stay there and stay there and stay there. That kind of horrified me."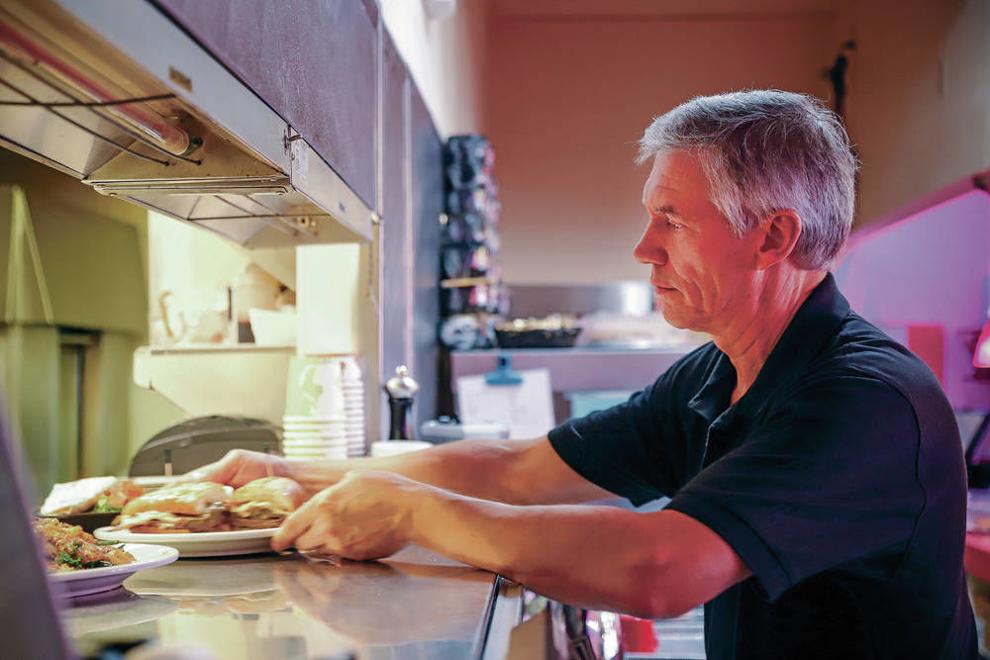 After an apprenticeship at a top restaurant in a resort town south of Munich, Richter moved to England to learn the language there. After a turn at the storied Mark's Club, he began working for the famed London outpost of Joe Allen. That turned into the chance to open restaurants for the company in Toronto in 1980.
There, he met Nixon, and 10 years later, Richter and Nixon decided to move to her native United States.
In classic Santa Fe meet-cute style, they rented a motorhome for a three-week trek to San Diego and back, but a friend recommended a detour to Ojo Caliente. They had breakfast at Tia Sophia's, scoped out the local restaurant scene, and a seed was planted.
Eventually, they settled on Santa Fe. Richter researched, visited and came home with five job offers.
He worked at several local establishments, including the Palace Restaurant, before buying Pizza Etc. in 1995. There, he tweaked the recipes, altered the ingredients, and he and Nixon began working side by side.
As Pizza Etc. grew, Richter was ready to expand.
"I always wanted a nice full-service restaurant, but downtown rents were astronomical, even back then," he said. "So we looked a bit farther [from] downtown."
They found the Rodeo Plaza location in 2002 and put their plans into motion. The south-side gamble has paid off: The area has exploded in recent years, he said.
"Since we opened, almost 3,000 restaurant seats within a two-mile radius got added. It's just phenomenal," he said. "There's so much growth down here, and it's so much cooler to be down here than it was 10 years ago. Ten years ago, this was no man's land."
And about that name change? Joe's Diner became Joe's Dining in 2009 as a small point of clarification.
"We realized our quality of food did not coincide with what people in the Southwest consider a diner," Richter said. "We spent many years in San Francisco and big cities, and 'diner' quite often can be very high-quality food.
"But people still call us a diner," he added with a laugh, "so go figure."
When: 7:30 a.m. to 8:30 p.m. daily
Where: 2801 Rodeo Road, Santa Fe (in the Rodeo Plaza shopping center)