Finally, after months of looking forward to summer fruits and veggies, here we are. If you venture out to the farmers market, local co-op or your nearest community farm, even more treasures await. Treasures like the intoxicatingly fragrant and flavorful garlic scape.
With a relatively short harvest time (usually early to mid-June), these stem and flower buds of hardneck garlic plants grow out of the bulb, eventually curling into beautiful green coils. Cutting them is part of the growing cycle, so the garlic underground can retain its energy for growth. It's a beautiful thing to see a mound of scapes at the market. They are a gentle mix of garlic and green onion, just as delicious raw as they are cooked or pickled.
Because the window for garlic scapes is short, I like to put on my squirrel hat and figure out ways to store them for as long as possible. So here are four of my favorite ways to get the most out of this late spring/early summer delight.
And just a note, for any of these recipes you can easily substitute green garlic, green onions (aka scallions) if you have trouble finding garlic scapes or want to make these recipes later in the year.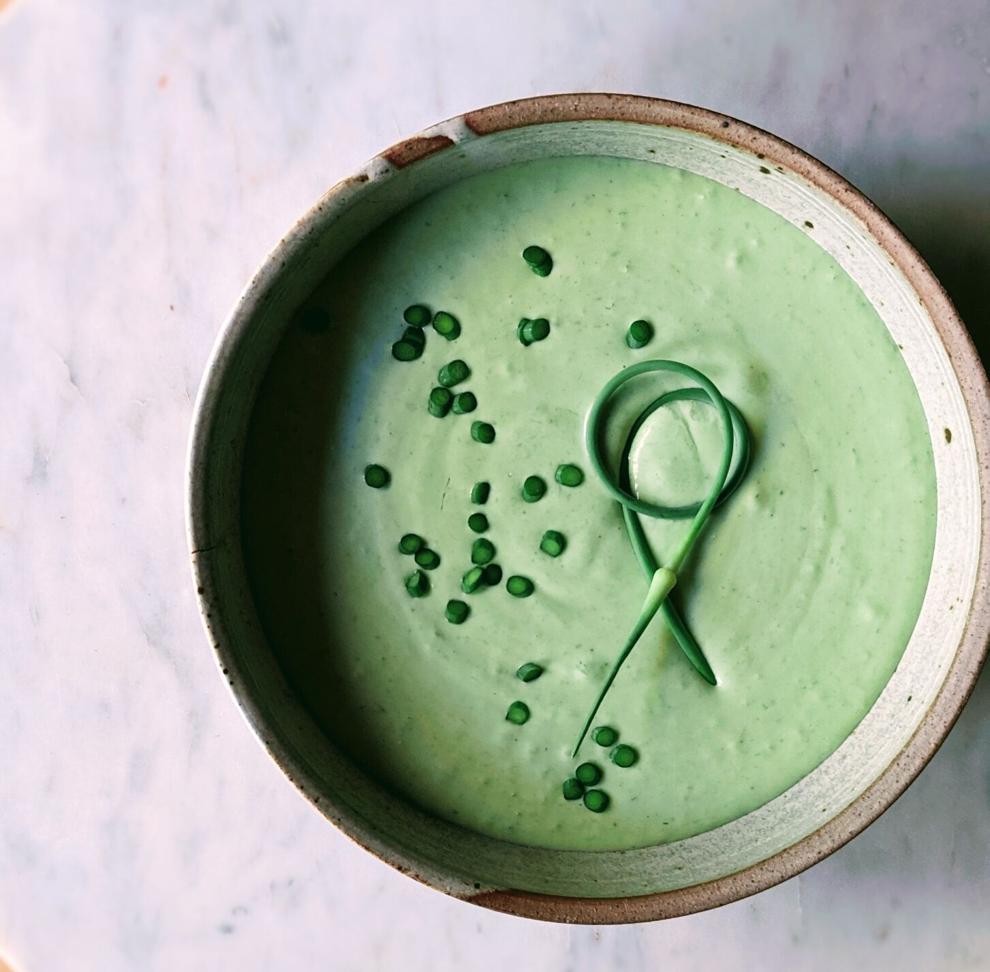 Garlic Scape Whipped Ricotta
1 pound whole-milk fresh ricotta
¼ cup extra-virgin olive oil
salt and pepper, to taste
¼ cup sliced garlic scapes
¼ cup packed basil leaves, sliced
Salt and pepper, to taste
Preparation: Blend all ingredients for about one minute until smooth. Store in the refrigerator until ready to serve. Add this to your next cheese and charcuterie board, use as a pizza sauce, pasta sauce, steak sauce, fish sauce, veggie dip, or smear on grilled bread, drizzle on burgers and brats, grilled vegetables, roasted potatoes, etc. Whatever you pick, get ready for the "wows" to roll in.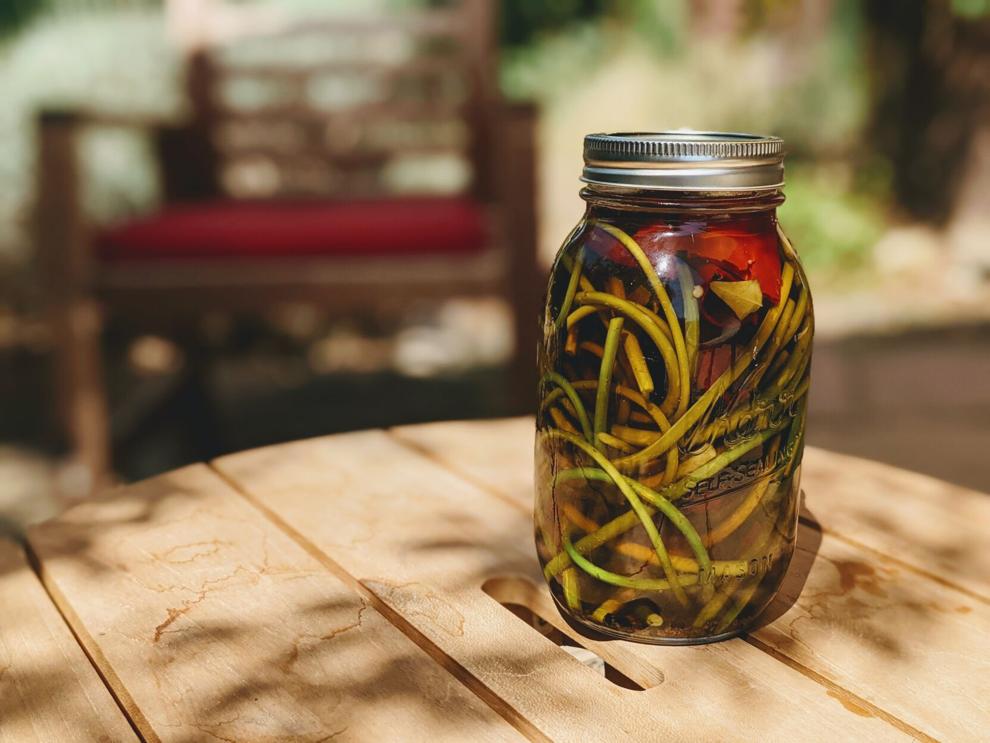 Garlic Scape Fridge Pickles
Makes: 1 quart; total time: 30 minutes
1 quart size mason jar and new lid
1½ cups apple cider vinegar
2 tablespoons kosher salt
2 tablespoons raw sugar, can substitute granulated white sugar if necessary
⅓ pound garlic scapes, washed and trimmed
1 teaspoon black peppercorns
1 dried red chile, rinsed well in hot water
Preparation: Wash the jar and lid in hot, soapy water. Place the jar in a water bath canner or on a rack set in a large, deep pot. The key here is to not let the jar come into direct contact with the heat or it could break. Cover the jar with water (making sure there is at least 2 inches of water above the jar) and bring water to a boil. Boil jar for 15 minutes. Turn off heat and carefully remove jar from the water with a jar grabber. Place the lid and ring in a small sauce pan covered with water and bring water to a simmer (not a boil). Keep in the simmering water until ready to use.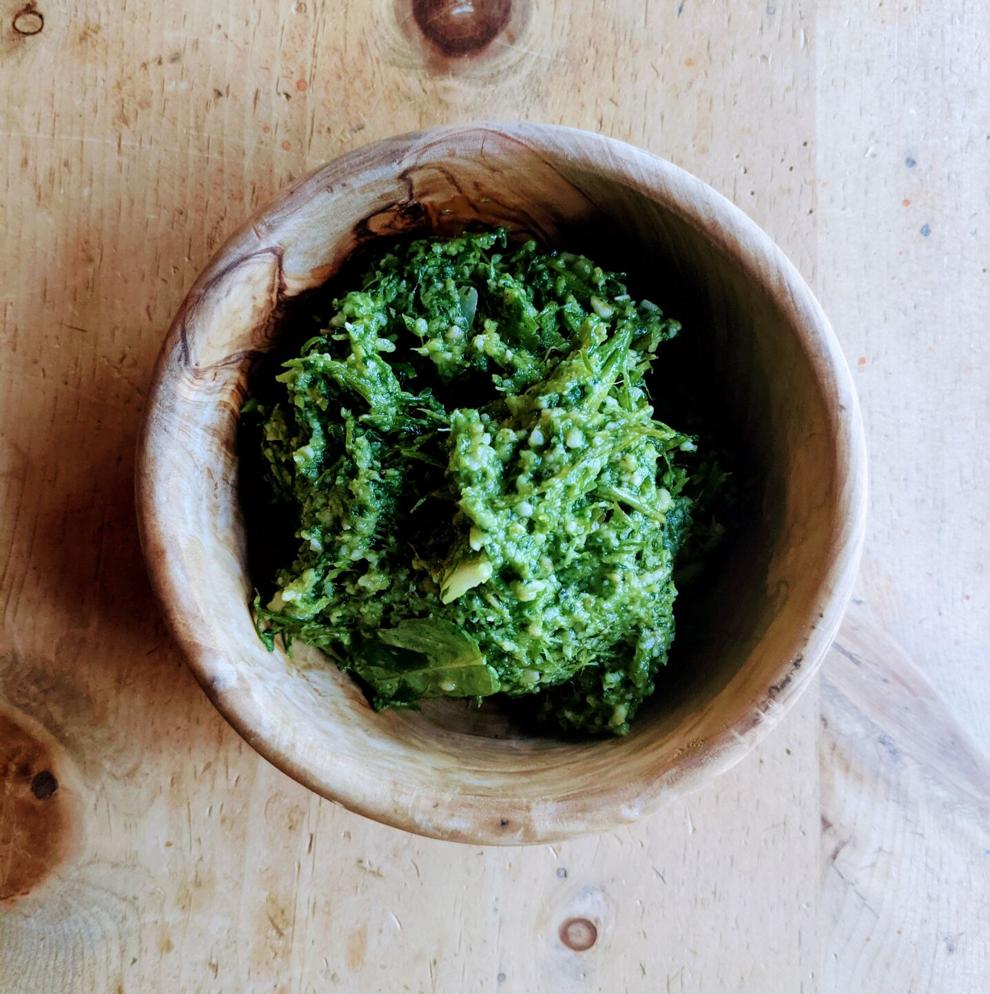 Make the pickling liquid: In a medium saucepan, add the vinegar, water, salt and sugar. Bring to a boil and whisk, making sure everything is dissolved. Turn off heat. Pack the garlic scapes tightly in the jar. Add the peppercorns, red chile and bay leaves to the jar. Pour pickling liquid into the jar over the scapes and make sure all the garlic scapes are emerged. Secure lid and ring on the jar and let cool to room temperature before transferring to the refrigerator. Let pickle for three weeks, then enjoy! Garlic scapes will keep in the fridge for up to six months, but I doubt they will last that long. Add to charcuterie platters, on burgers — and they're great for snacking (and sharing!).
Garlic Scape Pesto
Makes: 1 pint; total time: 30 minutes
¼ pound raw or grilled garlic scapes
1 cup packed basil leaves
¼ cup extra-virgin olive oil
1 lemon, zested and 1 tablespoon of juice
1 teaspoon culinary lavender (or 2 teaspoons fresh lavender flowers)
Preparation: Buzz all ingredients in a food processor, pulse in a blender or chop all ingredients finely by hand. Store in the refrigerator and use as a dip, spread, pasta sauce, steak sauce, etc.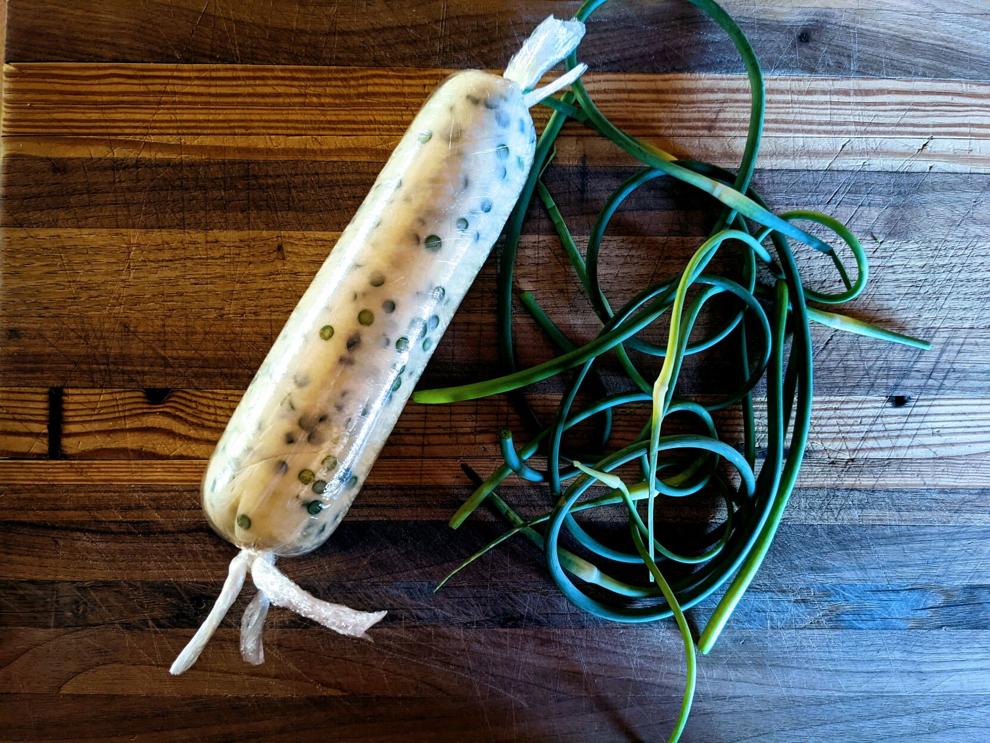 Garlic Scape Compound Butter
Makes: 1 cup of butter; total time: 1 hour
½ pound (2 sticks) of unsalted butter, softened
½ cup sliced garlic scapes
Preparation: Stir together butter and garlic scape slices. Place butter mixture on a large piece of plastic wrap and roll into a log, tying one end with a string. On the other end, twist the plastic wrap to tighten before tying the second end with the string. If you don't have a string, you can use a piece of plastic wrap that you pull and tighten into a thin cord. Refrigerate until it's solid, then unwrap and slice it into discs. Place solid discs into a freezer bag and store in the freezer. Pull out discs as needed.
I'm always tempted to add in other ingredients to this butter, but I have found that by keeping it simple and using unsalted butter, this is butter that can be used in savory baking (hello biscuits) and a wide variety of dishes. It's great with pasta, fish, vegetables, risotto, potatoes, bread and meats.