I can only think of one thing better than making an apple pie in the depths of fall — making mini apple crostatas. This rustic Italian pie is free from the confines of a pie pan, yet has all the flavor and maybe even a little extra holiday magic since making them is not only easy, but everyone gets their own.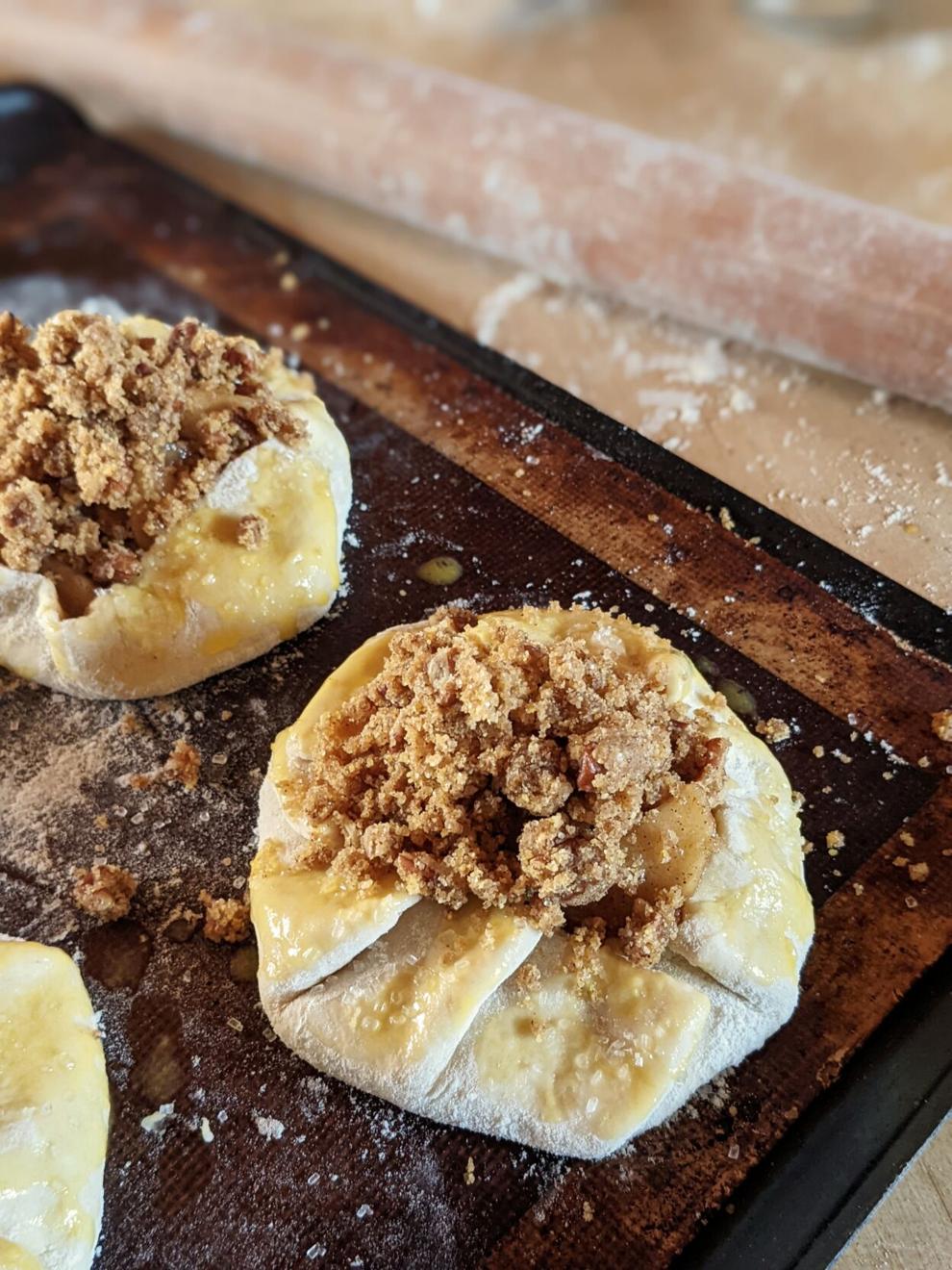 Whenever you set out to bake any kind of pie, it's going to take some time. That's just the reality of pie making. But you can always make things faster and easier by buying pie dough at the store, and if you do, don't feel bad about it. If you want to use store-bought pie dough for this recipe, I would defrost the dough by transferring the box from the freezer to the fridge the day before. Then when ready to assemble, cut both circles (most come with two circles of dough) into quarters and fill each quarter with the apple filling and continue with the recipe as written. This version won't be a perfect circle, but who cares? When it comes to free-form pies, I tend to think the less perfect the shape, the more beautiful it is.
Another way to make this pie quick to assemble is to make the apple filling (and even the crisp topping) a day or two before. Both of these components hold beautifully in the fridge. Even the dough can be made in advance. When I'm preparing to cook a big meal and pies are on the menu, I usually make pie dough about a week in advance and keep it in the freezer until the night before. Just this little step makes everything that much easier.