Drift & Porter is Santa Fe's newest culinary spectacle, a bakery and artisanal food pop-up that appears only one day a week as if by magic, blooming Sundays in the unlikely back corner of the Railyard Artisan Market in the Santa Fe Farmers Market Pavilion. Normally a sleepier affair than the feeding frenzy that is the Saturday farmers market, the Railyard Artisan Market is enlivened these days by the table loaded with Drift & Porter's offerings, drawing customers like sharks to the rainbow promise of a coral reef.
The minds and hands behind Drift & Porter are Matthew Spano and John Partazana, whose cakes, tarts, cookies and breads are eye-popping, crafted with the style sensibility of haute couture into confections awhirl with 3-D ombre textures, fierce edible shards of chocolate and dappled with immaculately piped meringue. Inspirations include, among other things, hats by fashion god Alexander McQueen.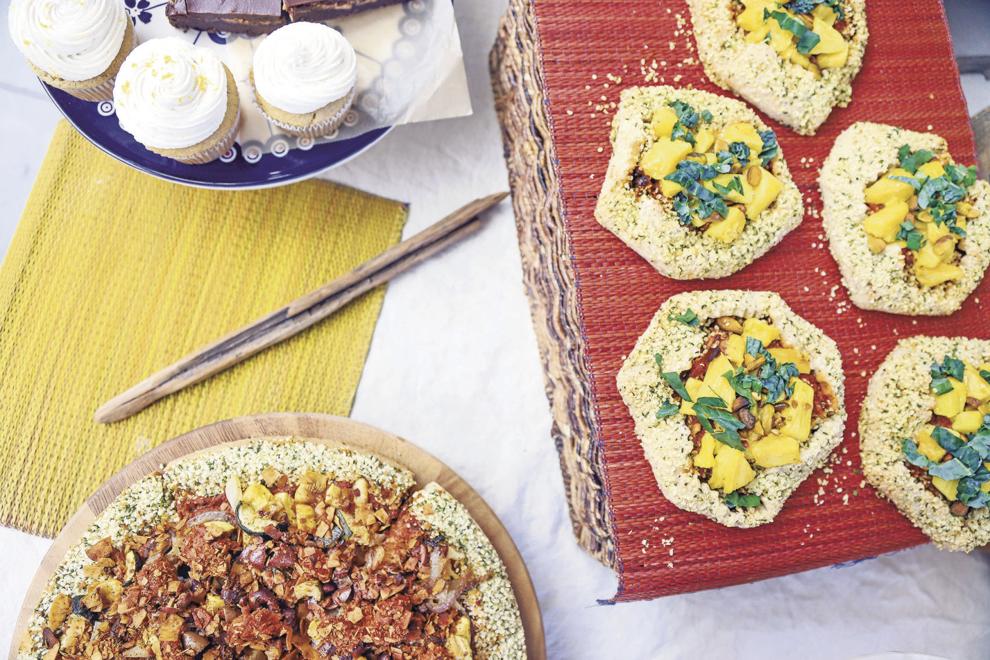 "The two of us are so OCD across the board when it comes housewares and clothing, and we wanted to make food as attractive as we would want our house to look," Partazana says. "If things don't come out perfect and ideal, they can't come to the market with us."
"It's hard. There's a lot of discarding," Spano says. "A lot of me getting to eat ugly food."
Everything they serve is jewel-like and delicate, while looking suspiciously wholesome at the same time. Because for Partazana and Spano, as much care is taken with what's in the cakes as what's on them; everything from Drift & Porter is obsessively engineered to be both decadent and virtuous.
Because everything (yes, everything) at Drift & Porter is gluten-free, almost all of it is vegan (they do sometimes use eggs), and for sugar they use beet sugar, coconut sugar or raw agave syrup, so the desserts have a low glycemic index. However you feel about gluten, for Partazana and Spano, taste is their guiding principle, not "gluten mimicry," so many of their offerings, while a bit on the looser side for pastry, have a toothsome, wholesome texture that feels satisfying in the mouth and sits lightly in the stomach.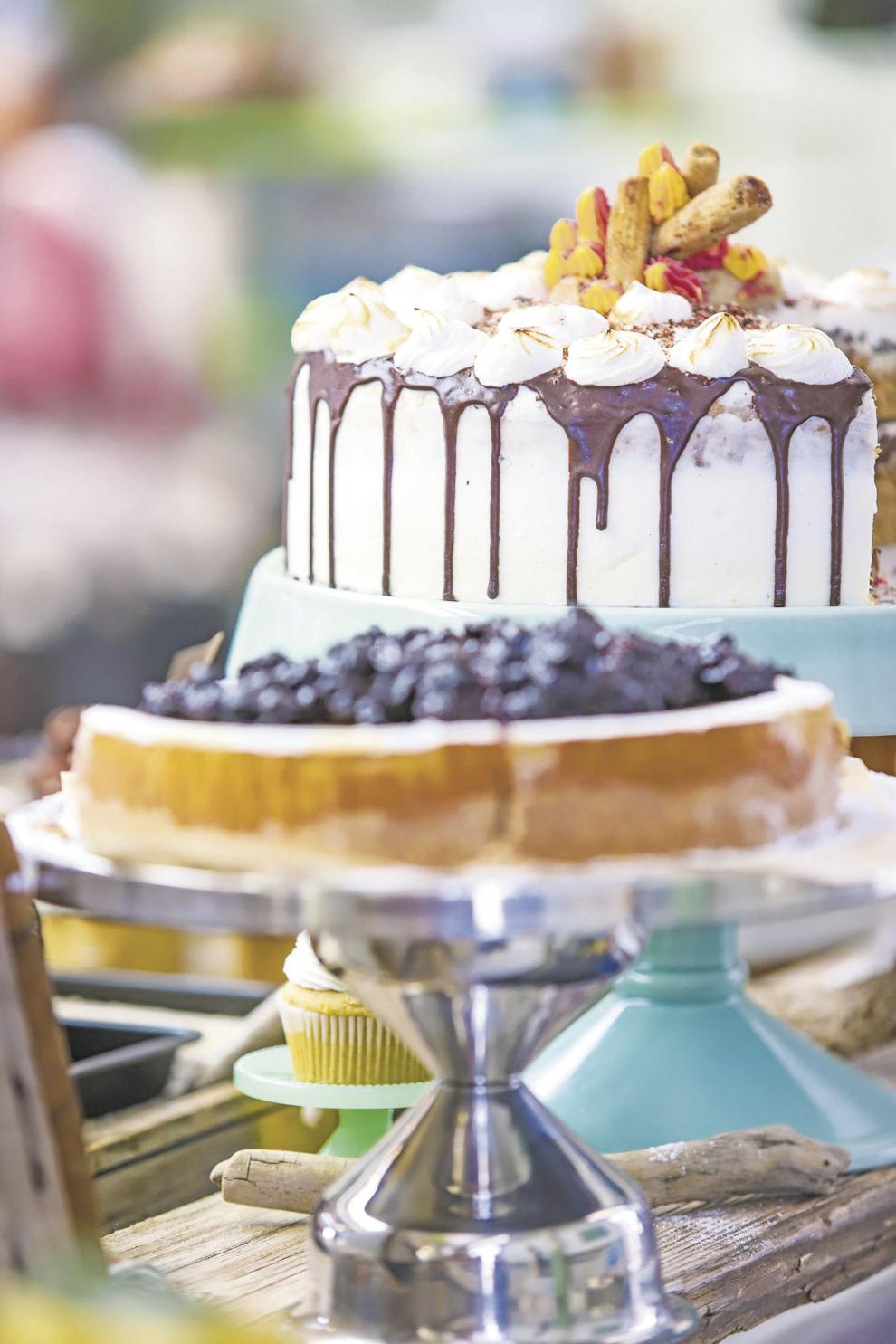 "It starts pretty, but it doesn't have to stay pretty," laughs Spano. "I think that's the difference. When you eat a huge piece of cake like the ones that we serve, you don't feel like you just ate a brick."
"We're trying to make food accessible to all groups," Partazana adds.
Partazana and Spano got to Santa Fe like tumbleweeds, blown here on vacation from New Jersey. Both worked as hairstylists in New York and New Jersey for years. Partazana was a vegan chef, but this is Spano's first foray into the culinary, and for both, this is their first bakery, in operation since January.
"We moved here in August with the intention of starting this crusade," Partazana says. "We had a plan to come here and open up a business. We had no idea that it was going to become what it is."
"We came here on a visit and we got stuck here because there was a snowstorm back home, and we were like, you know what, we want to stay here," Spano adds.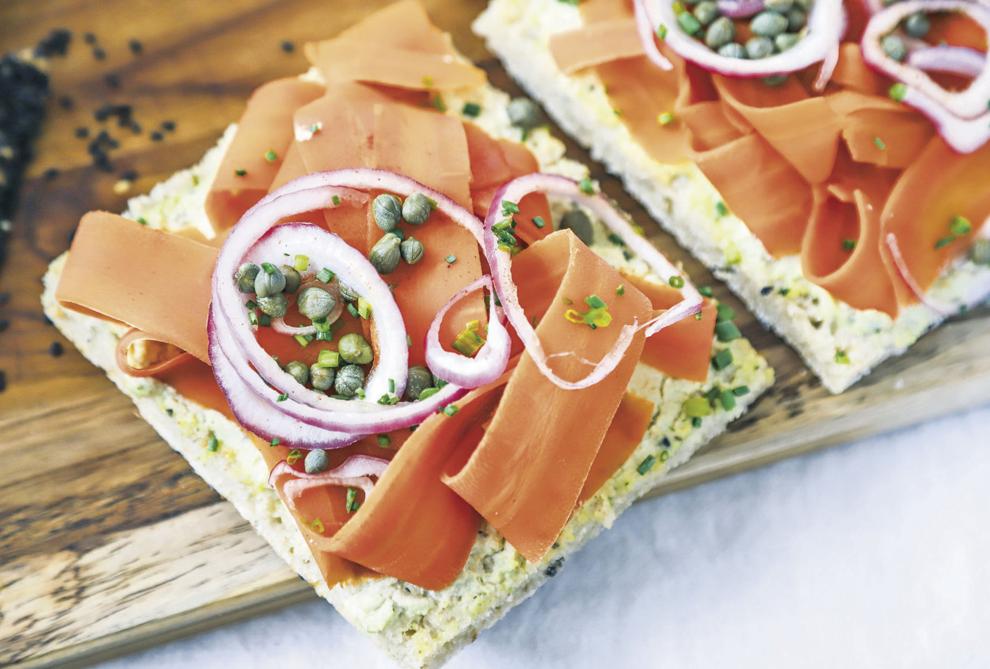 All the recipes are original creations — both Spano and Partazana follow a gluten-free and mostly vegan-but-for-eggs diet — and everything they offer through Drift & Porter is made from scratch. Their flour is a house blend of rice flour, sorghum flour, tapioca starch, potato starch and millet flour, customized for each item. They offer a whole panoply of highly original goodies: chocolate cayenne muffins, fig and chocolate scones, even black bean brownies dipped in chocolate fudge with a peanut butter swirl (both dessert and daily shot of protein, win-win).
More elaborate offerings include, for example, a Chicory Misu, a tiramisu-esque tart made with Drift & Porter's gluten-free pastry crust instead of ladyfingers and chicory, a root sometimes used instead of coffee. They also do moon pies made with oatmeal-nutmeg cookies and vegan marshmallow fluff coated in chocolate, and macarons made from aquafaba — the glial water left over from cooking fresh chickpeas that can be whipped into meringue instead of egg whites.
Savory items include a divine vegan chickpea frittata made of, among other things, chickpea pastry dough, sweet potato and blackened asparagus, served with cashew hollandaise sauce, a barbecue jackfruit and pineapple galette (the filling turns into a vegan version of pulled pork) and even empanadas with sunflower and walnut "meat," cilantro rice and mango chutney, spiced with jerk seasoning and decorated with a stylish coating of black and white sesame seeds.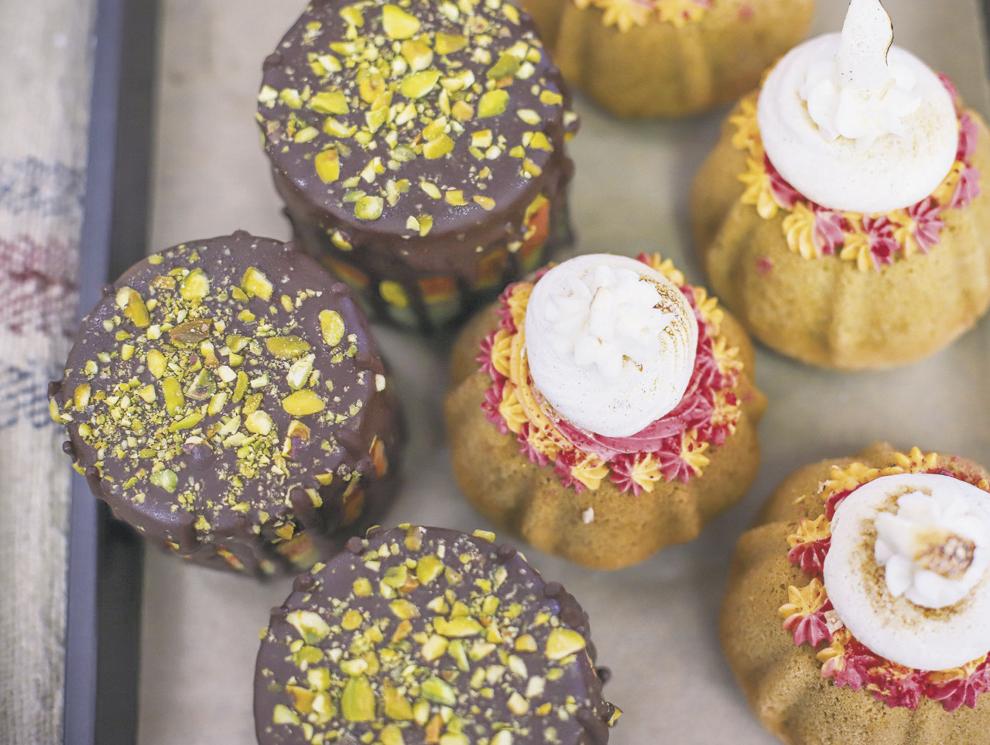 Some of their inventions are ingenious. The Carrot Lox Tartine looks like a smoked salmon tartine, but with thinly shaved carrot slices instead of fish. And the similarity isn't just visual; the carrots are soaked in dehydrated seaweed to impart the flavor of the sea. They also have what they call coconut bacon, a garnish-snack miracle that tastes like a cross between bacon and barbecue potato chips.
Abundance is the byword at Drift & Porter — everything is so rich and over-the-top, you never notice that anything might be "missing." And because everything is slightly better for you than it should be, you can eat just a little bit more of it.
"The slices of cake are huge," laughs Partazana. "We're so used to going into a restaurant, and you pay so much money for this little decorative thing, and you're already thinking, what am I going to eat next? Because I'm still hungry."
"We're Italian," Spano adds. "You know what Italian moms do? They force you to eat."
Partazana and Spano's original plan was to open a food truck and roam the country imparting their clean-eating wares to the masses, but having fallen in love with Santa Fe, they are now working toward the day when they can open their own brick-and-mortar wonderland. For now, moving baked goods around in vehicles to the artisan market every week is a nerve-wracking labor of love.
"I'm in prayer the whole way there that things end up the way that they were packed," Partazana says.
"The key is slow driving," Spano says with a laugh.
For the moment, Drift & Porter can only be found from 10 a.m. to 4 p.m. Sundays at the Railyard Artisan Market (and soon, Friday afternoons at the Eldorado Farmers' Market), but Partazana and Spano are available for catering and special orders (fabulously original wedding cakes, for example). Their pop-up already has garnered a bit of a cult following, partially due to their own dogged enthusiasm.
"We're constantly advertising on Facebook and Instagram," Partazana says. "It's small here, it's not like Manhattan. You reach people."
Which is good for us, because thanks to Drift & Porter, we can have our cake and eat it, too. And then maybe a slice of vegan pizza. And a cookie. And some crumb cake. Oh, and just one moon pie, for later. After all, we need to get our daily veggie servings in somehow.