Editor's note: The Santa Fe Place mall currently is closed due to the coronavirus pandemic.
Peace. Quiet. A warm pot of tea and a small, lovely space to be alone with your thoughts, a book or a close friend.
If the idea of a respite from the bustle of the Santa Fe Place mall — or from the wider world — seems appealing right about now, Dragonfly Tea House serves up a little serenity, one cup and one uniquely decorated seating area at a time.
"Coming in, it's so quiet and peaceful, you almost forget you're in the mall," said owner Beverly Crespin, 34, who grew up in Santa Fe.
The tea house, which opened in July, is housed in a space previously occupied by a dental practice, and Crespin has transformed those tiny patient areas into a suite of tea rooms, each with its own style.
She called on family to help decorate the rooms, and each lent a personal flair to their assigned space. In one, a pair of midcentury-style pink quilted chairs and a long, low bench surround a neat glass table before a backdrop of long white and purple curtains. In another, rustic wooden chairs and a round table are complemented by a more modern assortment of black, red and white pillows along a bench. Yet another room is done up in tasteful gray, blue, black and cream.
"Each room gives you the ability to be as fancy as you want," Crespin said. Guests can choose the space that speaks to them as they read, chat, study or just make use of the free Wi-Fi.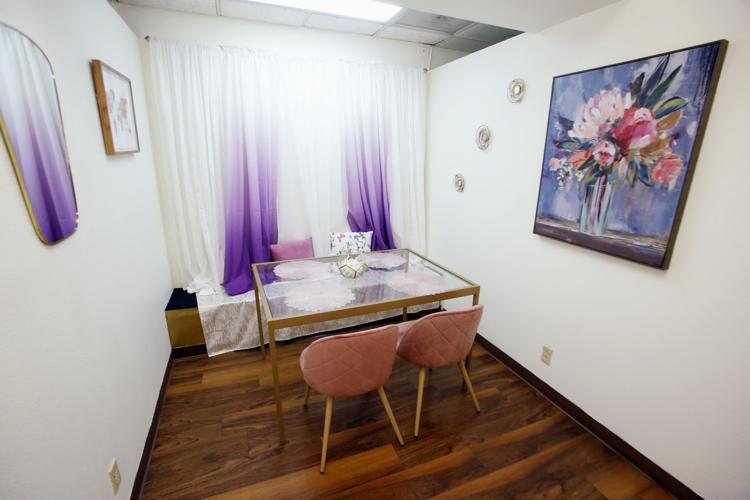 The shop's creativity is a hallmark of Crespin's, an artistic force who attended the School of the Art Institute of Chicago, then Santa Fe Community College to study architectural drafting and construction management. She worked in bridge design for about 10 years, then returned to school to study general engineering. In addition to Dragonfly, she runs SOS Homes, a residential redevelopment company.
Always a caffeine lover, Crespin had switched from coffee to tea for health reasons.
"I fell in love with what you can do with tea," she said. Artist that she is, she zeroed in on the creative elements, using leftover tea leaves' bold hues to paint with and crafting specialty tea drinks at home. "I love to cook and experiment with flavors. Tea lent itself to that."
She thought she might open a tea shop when she retired, but last year, the time felt right to take the plunge.
"I took my favorite concepts: a coffee shop feel that's casual, a place to meet with friends and sit and talk," she said.
She felt like Santa Fe needed more tea places, particularly on the south side.
"My mission is to introduce the world of tea to other people," she said. "A lot of people think herbal when they think tea, but I want to expose them to the different flavors so they see there are so many different kinds."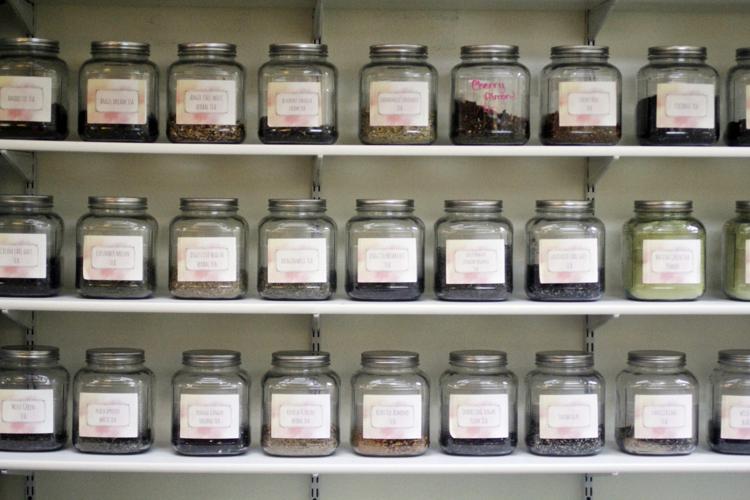 Crespin has 40 tea varieties on her shelf, including black, green, white and herbal. She'll serve them hot or cold ($4.35 for a mug, $5.50 for a small tea press and $6.25 for a large, with free refills) and sells them by the ounce, too, to take home and brew later. She also sells what she calls The Perfect Cup, premeasured tea samples to brew a 16-ounce cup at home before you invest in a larger quantity (each are $1.25).
Then there are the specialty drinks, carefully crafted tea lattes that are sweetened with honey ($4.65 for 12 ounces, $5.25 for 16). There are familiar ones, like the London Fog (Earl Grey with vanilla, cream and honey), a matcha latte and a Thai tea. But there's also the Forest Gnome, a sweet and creamy concoction of blueberry vanilla and green teas with flavors of roasted almond and cinnamon. Another popular choice, the Luscious Luster, is a blend of sweet coconut cream chai, roasted almond, cinnamon and black tea.
While the lattes are typically made with half and half, the tea house also offers soy, coconut and almond alternative milks (as well as sugar and Truvia sweetener). Crespin also sells a selection of turnovers, cookies and muffins, as well as gift sets, tea paraphernalia, and jewelry she and her daughter make.
Dragonfly also plays host to tea parties, available with a reservation made at least three days in advance. Starting at $64 for two people, guests choose three kinds of tea to drink and enjoy a food tower of simple sandwiches and fruits or vegetables.
Crespin said she appreciates the multimillion-dollar sprucing up of the mall, including construction now underway in the food court area for a food hall, a 35-foot-tall ropes course and the Rad Retrocade arcade.
"It's got a more modern, lively feel," she said. "It used to be dark and gloomy — even I didn't come. Seeing it change has been amazing."
Crespin plans to do her part to keep mall business strong, hoping to draw in new customers as well as reading groups, book clubs and study groups — "people who need a quiet place to read and talk," she said.
She's been hosting paint nights for adults and craft days for kids once a quarter, too. Her cucumber melon tea is especially popular with little ones, she said.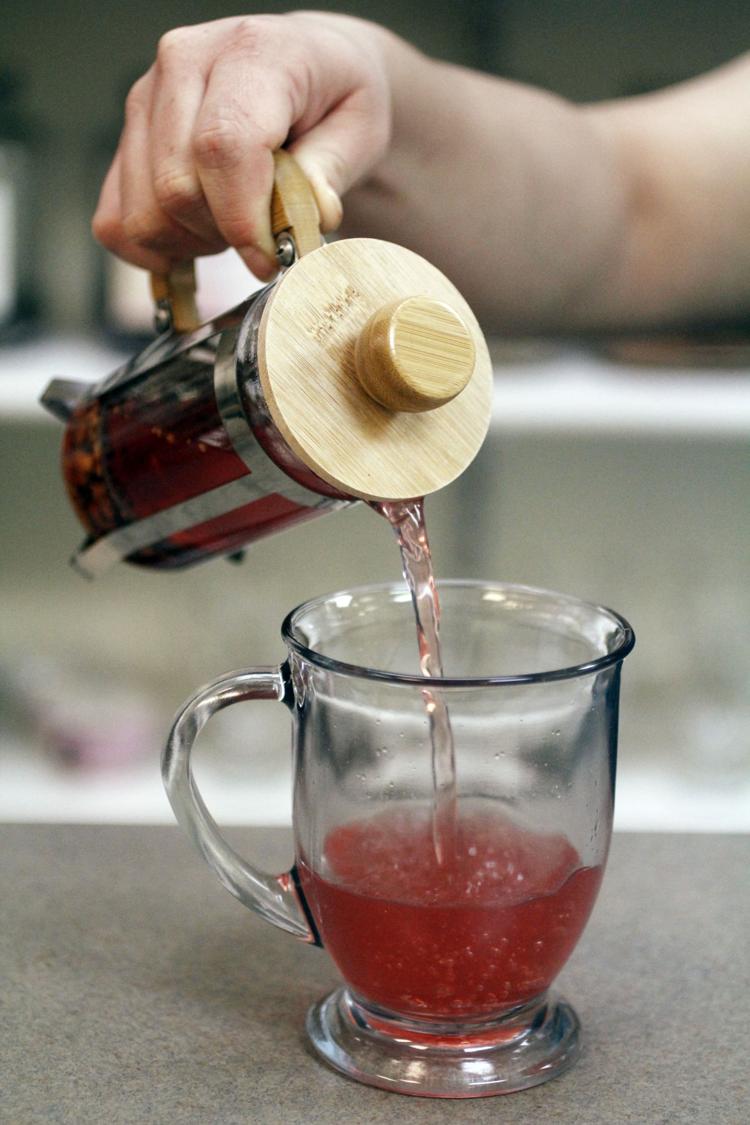 She keeps a variety of types of tea in stock, for everyone from kids to teens to those seeking traditional flavors or those in search of medicinal properties.
"My goal is to show people that tea can be so much more than that black, flavorless tea you get at restaurants," she said.