When you think of Santa Fe's flashy signature culinary event of the fall, the last thing that comes to mind are the lonely food scraps in your fridge.
But from humble home kitchens to five-star dining rooms — and now, the Santa Fe Wine & Chile Fiesta — the zero-waste movement is having a moment.
No-waste cooking — or making use of ingredients that would otherwise get tossed, such as overripe fruit, meat bones and produce stems and leaves — was named one of 2019's top trends in the National Restaurant Association's What's Hot Culinary Forecast. And just last year, the prestigious James Beard Foundation launched its multiyear Waste Not campaign — end even released a cookbook — designed to encourage chefs and home cooks alike to reduce food waste.
The stakes are high: 52 million tons of food are sent to landfills yearly, while 1 in 7 Americans faces food insecurity, according to ReFED, a collaboration of business, nonprofit, foundation and government leaders focused on reducing U.S. food waste. The James Beard Foundation says if all Americans cut out food waste just one day a week — a move it's calling Waste Not Wednesdays — it'd save more than 7.8 million tons of food, enough to provide almost 13 billion meals to the hungry.
This week, an innovative Dallas chef will share some of his approaches to zero-waste cooking during a demonstration at the Santa Fe School of Cooking, part of the five days of tastings, dinners, seminars and celebrations that make up the Santa Fe Wine & Chile Fiesta.
"We're going to talk about how to utilize all those bits and pieces in your fridge, those leftovers," Chef Peter Barlow said. "If people can walk away learning one or two techniques to use something that would otherwise go in the garbage can, it will be a success."
Yes, he's talking leftovers, not wine-pairing. But Greg O'Byrne, executive director of the Santa Fe Wine & Chile Fiesta, says Santa Fe's socially conscious atmosphere is a fitting place to learn about working environmentally responsible practices into higher-end cooking.
"More and more, with so many to-go restaurants and delivery apps, it's more important than ever that restaurants continue to make strides with the zero-waste programs like Peter is doing," O'Byrne said. "Take a look at what Vinaigrette restaurant in Santa Fe is doing with reusable stainless steel to-go containers for salads and drinks — it's exemplary."
If anyone can show what magic can be created from a bruised avocado, it's Barlow. He served as the opening executive chef of Stephan Pyles' five-star Flora Street in Dallas and currently helms the kitchen of Flora's exclusive 16-seat tasting room "restaurant within a restaurant." He also created the Niteshade Chef Collaborative, bringing together multiple chefs under his lead to create supper clubs, cooking classes and nationwide food and wine events.
During his class, participants will learn about kombucha, preservation of scraps, vinegars, misos, sauces and other ways to make food go further. And though the idea of zero-waste cooking might seem like a modest pursuit, Barlow's modernist culinary skills bring a high-end twist on wizardry through fermentation, respecting the back-breaking work of our farmers, and embracing "ugly" fruit for its unique beauty.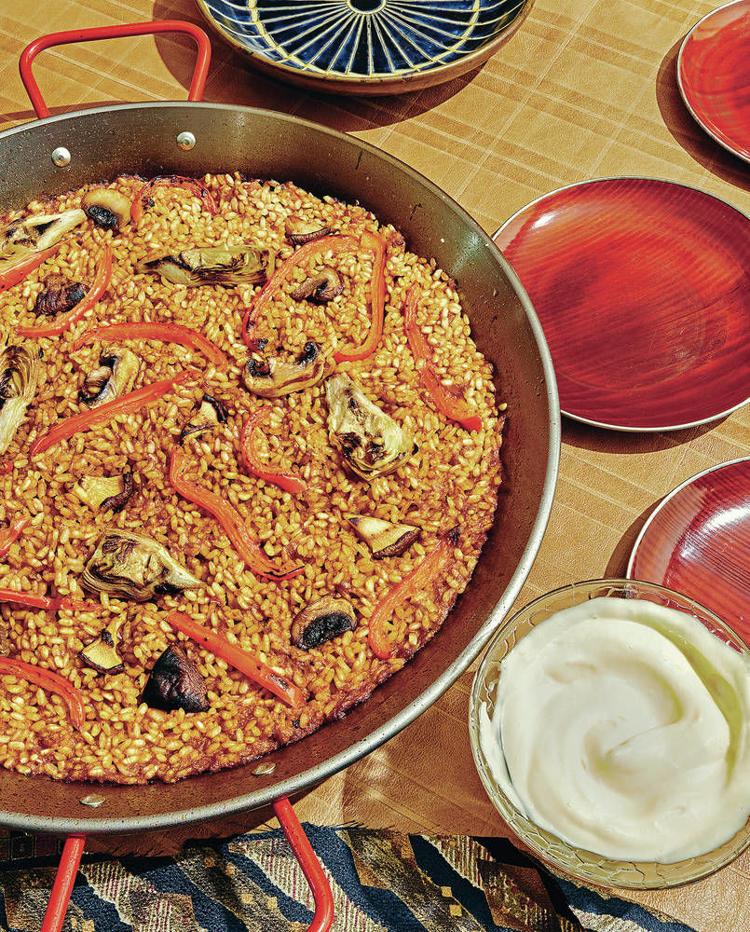 "It's mostly about really honoring the ingredients and the people we get them from," Barlow said. "It's important that we're using these ingredients and not wasting them. Everything tells a story."
Barlow's demonstration is part of a packed Wine & Chile Fiesta lineup that includes a mix of new events and favorites, intimate gatherings and the huge signature tasting events for which it's best known. New events this year include Wednesday's lunchtime Champagne & Fried Chicken event at noon at the Santa Fe Community Convention Center ($100), said Greg O'Byrne, executive director of the Santa Fe Wine & Chile Fiesta. There's also the Rosé All Day event at the same time and place Friday ($125), where rosé wines will be paired with small plates from Mark Kiffin from The Compound and four other chefs from Los Angeles, San Francisco and St. Louis.
Then there's the biggie: Saturday's Grand Tasting at the Santa Fe Opera, which features tastes from those 100 wineries alongside 75 local restaurants. That unique, overwhelming commitment from Santa Fe's chefs and restaurants is what lures wineries to town during the busy harvest season — and a big part of what draws attendees to the grand event, O'Byrne said.
"The Santa Fe restaurant community is very unique, and it becomes a big part of our identity. That makes it a win-win for the consumer," he said. "And it's Santa Fe in September — there's nothing like it."
---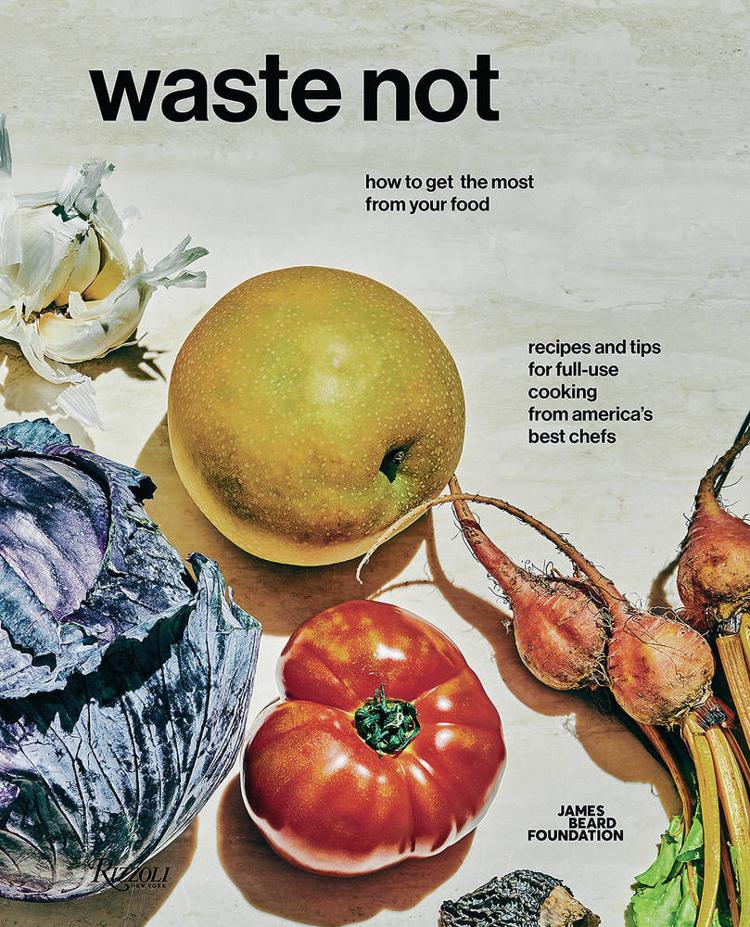 Chocolate Avocado Pudding
By Jamie Simpson, from Waste Not: How to Get the Most From Your Food
2 bruised avocados, cored and diced
½ cup agave, or more to taste (preferably organic blue agave)
3 tablespoons high quality cocoa powder
Sliced strawberries, toasted and chopped pistachios or hazelnuts, and extra-virgin olive oil for serving (optional)
Preparation: Make the chocolate-avocado pudding: In a blender, combine first four ingredients until smooth. Use a rubber spatula to scrape down the sides of the blender and repeat. Taste and add a little more agave if you'd like it sweeter. Transfer to the refrigerator and chill for 2 to 3 hours.
To serve, scoop the chilled pudding into serving bowls or cups. If you like, top with strawberries, toasted pistachios or hazelnuts, and olive oil.
By Katie Button, from Waste Not: How to Get the Most From Your Food
3 cups onion scraps (not the paper)
(celery ends, bell pepper tops)
¼ cup plus 1 tablespoon oil, divided
1 tablespoon tomato paste
1 clove garlic, peeled and smashed
1 cup blended oil or olive oil
1 artichoke, cleaned, choke removed, stem intact, and cut into quarters (see note)
¼ red bell pepper, sliced thinly
¼ green bell pepper, sliced thinly
Handful of mushrooms (any variety), cut into bite-size pieces
1 tablespoon onion, grated
¼ cup grated fresh tomato
4 cups vegetable scrap stock (If using Arborio, Calasparra, or another short-grain rice instead, the amount of stock needed can be reduced to 3 cups)
1 cup paella rice, preferably Bomba
Make stock: Preheat oven to 450 degrees. Toss mushroom, onion, carrot, garlic and vegetable scraps in ¼ cup oil and spread on a baking sheet. Roast, stirring every 5 minutes, until they have taken on color, about 30 minutes. In a saucepot, heat 1 tablespoon oil over medium heat. Add the tomato paste and stir continuously until caramelized, about 2 minutes. Add the roasted vegetable scraps and the white wine. Cook until the wine has reduced by half, about 1 minute. Add the water and parsley stems. Bring the stock to a boil and then reduce the heat to a simmer. Simmer for 1 hour, then strain through a fine mesh sieve.
Make the aioli: Combine the egg, garlic, lemon juice and salt in a food processor. Turn the machine on and pour a little of the oil through the feed tube. Slowly add the remaining oil and process until it's all emulsified into the mixture. (Alternately, to make the aioli by hand, push the garlic through a garlic press, then whisk with the egg, lemon juice and salt. Whisk in the oil, a drop at a time, to ensure an emulsification that won't break.) The aioli can be refrigerated in an airtight container for up to one week.
Make the paella: Heat a 12-inch paella pan (or a 10- to 12-inch sauté pan) over medium-high heat with a little bit of oil. Sauté the artichokes, peppers and mushrooms so that they get a little color on them, about 5 minutes. Remove vegetables from pan. Set aside. Add more oil and cook onion and garlic until golden brown, about 2 minutes.
Add grated tomato and cook until tomato has caramelized and liquid has evaporated, about 3 minutes. Add the pimentón and vegetable stock. Bring to a boil, add rice and stir. Bring liquid to a boil again and reduce heat to a simmer. Taste and season with salt. Add artichokes and reduce, about 10 minutes. Place remaining vegetables on top of the rice and continue to cook paella until the liquid has cooked out of the pan and it begins to stick to the bottom of the pan, about 15 minutes. Raise heat to high for the last 5 minutes to create the crust. Remove the pan from the heat and let stand 10 minutes before serving. Serve with aioli.
Note: To clean and trim artichokes, using a serrated knife, cut off the top half of the artichoke and half of the stem. Carefully pull off the outer leaves, making your way into the center of the artichoke. Using a paring knife, clean the remaining tough remnants of leaves until you have a pale green heart. Halve, remove hairy center with a knife, and submerge in lemon water until ready to cook.