Soup in Santa Fe? Kind of a big deal.
Those classic New Mexican dishes — posole and green chile stew — are just the beginning of a heady lineup of rich, hearty, soul-nourishing options available by the cup, mug and bowl. Thanks to Santa Fe's vibrant, diverse culture and thriving restaurant scene, we've got traditional recipes and totally new creations, soups with cult followings and soups that have earned awards. (We even have our own annual and much-loved Souper Bowl, where local chefs create and serve soup to benefit The Food Depot.)
You'll find pho and ramen here in town, sopa de fideo and tortilla soup, and enough creamy mushroom soups to spend an hour arguing over which one's best. The Swahili-based soups at Jambo and Sazón's enigmatic Sopa de Amor (with blue crab, creamed poblano broth and amaretto whipped cream) are the stuff of local legend.
But whether it's served in a high-end restaurant dining room or at the kitchen table, local chefs say the power of soup to comfort and nourish is universal.
"When it's cold outside and you have a nice hot bowl of steaming stew or soup, it makes you warm and fuzzy inside," said Josh Ortiz, executive chef at Blue Corn Brewery. "It makes people feel really good."
At Blue Corn Brewery, Ortiz serves a grilled corn and chipotle chowder ($4.50 for a cup, $6.50 for a bowl) that marries grilled and regular corn with spices and a rich chipotle cream. It's so popular it's been on the menu since the restaurant opened in 1997 and is also featured at sister restaurant Blue Corn Cafe, he said.
He offers a green chile stew as well and adds a third soup to the menu in the winter months.
At home, Ortiz and his wife often make chicken stew with chicken thighs, corn on the cob, zucchini, squash, onions and chicken stock, served with a side of rice. They also make caldo de res, a Mexican soup that benefits from tender braised beef.
Ortiz said the secret to making soup at home is building the flavors and then letting the soup cook low and slow. Take chicken soup: Cook your garlic and onions, add veggies, then chicken, then stock. Let it simmer, then add your spices and herbs at the end.
And if you're adding chile, remember that the spice gets stronger after the soup has had time to sit, so add conservatively, he said. Soup, Ortiz added, is always better the next day.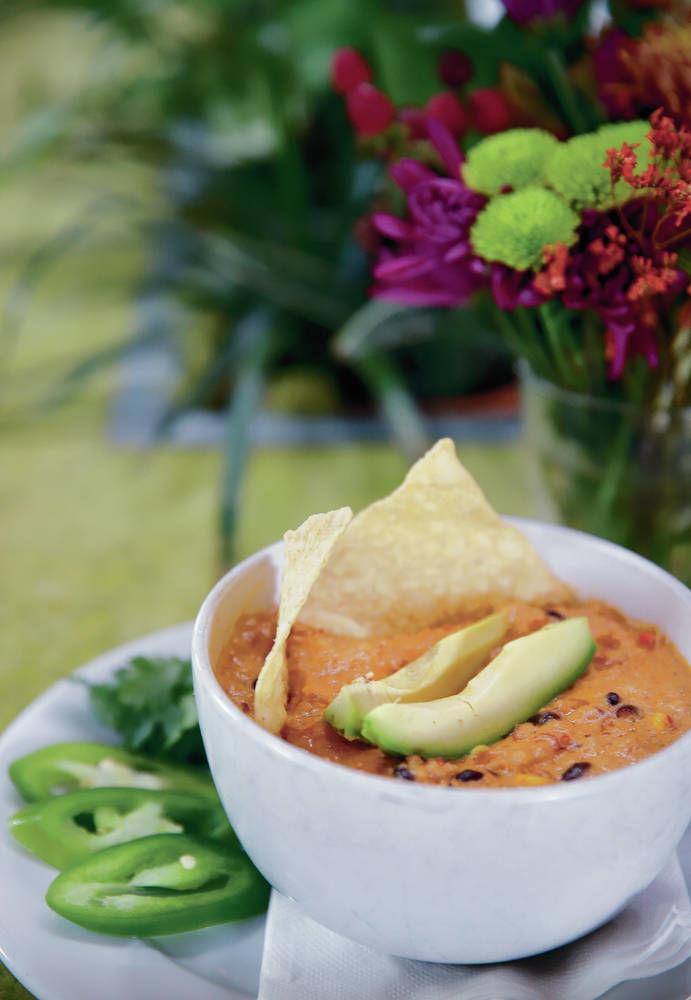 Time is a key component to many soups — no more so than at the newly opened Mampuku Ramen, where the pork bone broth takes 20 hours to make, manager Ayame Fukuda said. Mampuku also creates chicken and vegan vegetable-based broths for its bowls, which have a base price of $10.95 to $12.95 and are filled with a hearty assortment of ingredients and can be customized with additional toppings. The Tonkotsu ramen, for instance, features pork broth with fresh noodles, green onions, bamboo shoots, Naruto fish cake, Chashu pork and a seasoned egg.
Ramen's crave-ability, Fukuda said, comes courtesy of "that rich umami flavor that we get out of the broth, just this rich, well-rounded full flavor that you don't get except from broth that's been cooked for a long time," she said. "There's a lot of richness in the flavor that people are seeking."
Clearly, Mampuku's approach is vastly different than the home cook's typical package of dried noodles and boiling water. But if you're in a pinch, take Fukuda's recipe for glammed-up instant ramen: Use broth, not water, and add to the liquid and the noodles a handful of fresh spinach, finely chopped or frozen broccoli, or other steamed veggies. Then crack an egg into the mixture and top with scallions and a glug of hot chile oil.
Want to upgrade your home ramen even more? Use fresh noodles from the Asian section of the grocery, Fukuda advises.
Since her family opened the business a month ago, they've had lines out the door — "a great problem to have," she said. Because the broth-making process is so laborious, it's hard work to keep up with the demand.
"It takes a long time to make, and then it goes so quickly," Fukudu said. "I tell my servers it's like gold, so don't waste a drop. It's the most valuable part of the meal because it takes time and labor."
In home and professional kitchens alike, quality ingredients matter, said Fiona Wong, co-owner of Sweetwater Harvest Kitchen, which uses many organic components in its dishes. Sweetwater's best-selling soup is a from-scratch Turkey Tortilla Soup ($4.50 for a cup, $7 for a bowl), a play on the more traditional chicken variety whose ingredients include in-house roasted turkey, heavy cream, tomato, black beans and housemade red chile. It's topped with avocado and chips, making it a filling lunch on its own or a quick to-go order, Wong said.
That soup is always accompanied by a vegetarian or vegan option, such as the carrot ginger soup, which uses fresh ginger, organic carrots and coconut milk.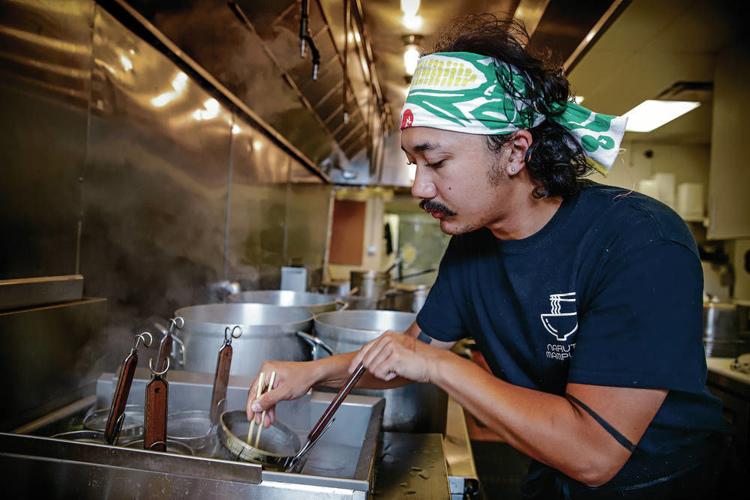 Wong recommends using local ingredients when possible: "I believe when the product hasn't traveled a long way from your town, the nutritional value is there."
She cites the beauty of "weird vegetables," such as celery root and Jerusalem artichokes.
"When you make it into a soup, you can't really go wrong," she said. "You cook them down, and you have the liquid to help you. Just don't leave the pot unattended for too long."
Wong uses an Instant Pot at home and praises the convenience of making soups with it or a slow cooker. Soups also make a big batch of meals that can be enjoyed through the week.
That gives you more time for the important stuff, like spending time with family over dinner. Soups speak not only to cultures' culinary traditions, but also to traditions passed down from one generation to the next. Making soup for your family, said Ortiz of Blue Corn Brewery, is all about cooking with love.
"You can make a lot and sit down and eat a homestyle meal and have a nice conversation," he said. "It's community; soup brings everybody together."