You'd think a place focused on freshly made, well-packaged and endlessly customizable takeout dishes might be a little worried as vaccinated folks start making their way back out to sit-down restaurants across Santa Fe.
But at Anthony's Grill, optimism is the name of the game — and it's well founded.
Primarily a stir-fry restaurant, Anthony's opened in August and has developed a loyal customer base that shows no sign of slowing, said owner James Anthony Moore. Moore has been in the restaurant industry for 35 years, he said, including 14 focusing on Asian food, which led him to the concept of Anthony's Grill.
"None of this is possible without the support from the awesome customers we have from Santa Fe and surrounding communities," Moore said.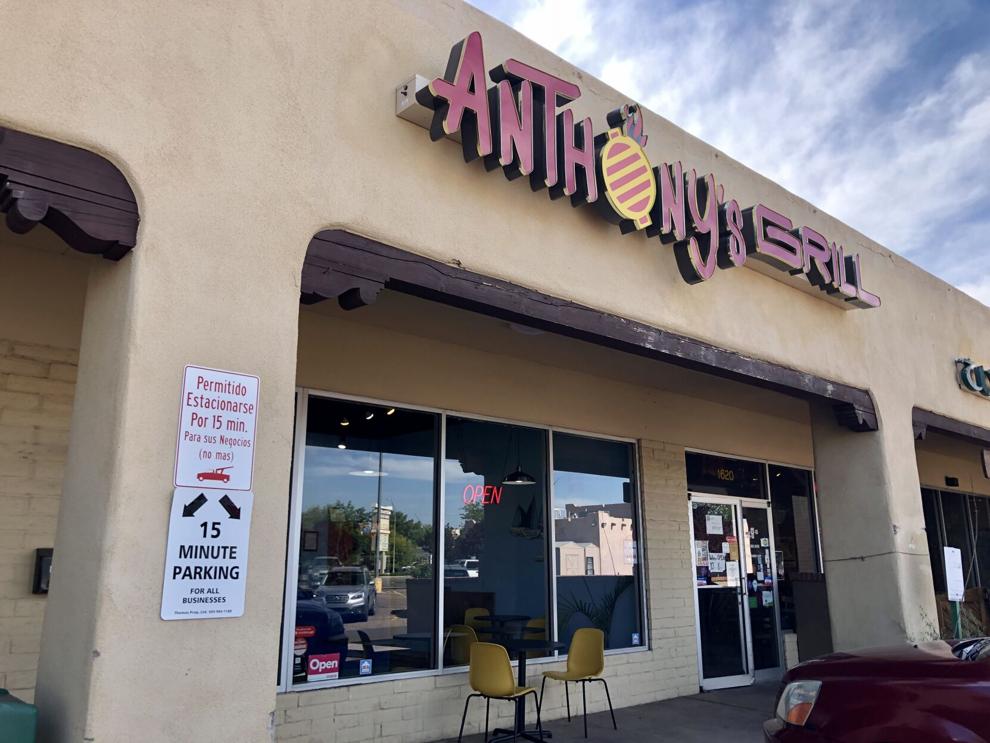 That kind of cheeriness is par for the course for Moore, who adorned one pale blue wall of his space — next door to Annapurna's World Vegetarian Cafe and near Santa Fe Bite on St. Michael's Drive — with a collection of framed inspirational messages. Customers are encouraged to "follow your dreams," "take time to make yourself happy," "enjoy the little things" and "love more, worry less," among other gentle guidance.
On a recent weekday afternoon, takeout bags were lined neatly on the high countertop, and the roomy kitchen Moore added when he took over the space was visible through the open door just behind it. A few two-tops were available inside, as well as some outdoor seating. A drink case offered Coke products, cans of Perrier, bottled teas and other options.
Moore worked the front, answering the phone to patiently guide a caller through some choose-your-own-adventure-style decision-making. To build one of the stir fries, you'll need to pick from beef, pork, chicken and shrimp (up to two for a small platter at $13.45, up to four for a large platter at $16.45); choice of steamed or fried rice or lo mein or rice noodles; vegetables; and one of seven gluten-free sauces ranging from teriyaki to Thai coconut.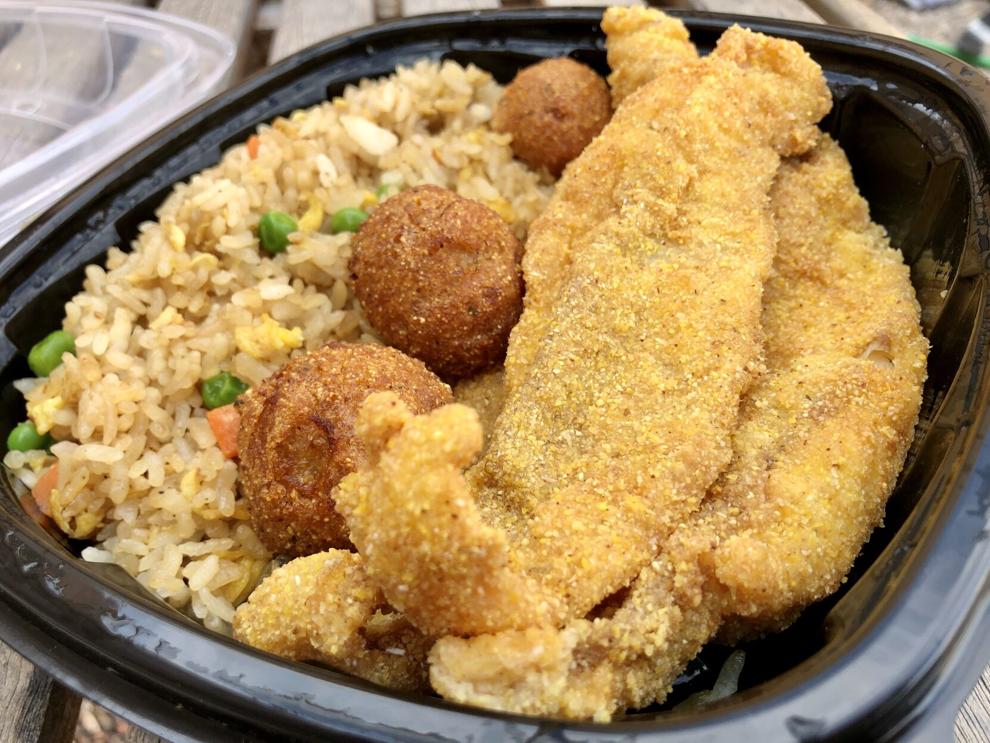 There are other platters, too, including a vegetable option ($10.45), grilled salmon, fried catfish, lobster and crunchy chicken ($13.99 to $17.99).
I tried a noodle stir fry with toothsome strips of beef, buttery shrimp and a traditional assortment of vegetables that packed a bright tang and a subtle heat. In another platter, two pieces of catfish was delicately breaded and seasoned and paired with fried rice and a trio of perfectly respectable hush puppies. In the third, a generous portion of salmon topped a bed of sauce-laden zucchini, pea pods, broccoli, Chinese corn, peppers and more.
Anthony's also gets creative with the fryer, offering perfectly decadent crab rangoon, massive shrimp tempura and even chicken wings. There are also sugar bites and apple egg rolls — the latter are like tiny fried pies perfect for dunking in the housemade cinnamon caramel sauce, an activity that proved hugely popular with my two kids. All the sauces, I learned, are made in-house at Anthony's.
"It's like catering to all taste buds," Moore said. "It's hard to like just one certain item on the menu, so let your imagination guide you."
More choices, more possibilities certainly seems like a mood made for this moment. Here's to looking on the bright side.