I have a confession: I have a daily craving for Thai food.
One day many years ago, I ordered green papaya salad at a hole-in-the-wall spot in Minneapolis. I remember noticing that the papaya was swimming in a bright red chile vinaigrette when it arrived at the table. I caught a scent of lime and fish sauce as the server placed the plate in the middle of the table. I remember that outside the window, there was construction going on. I remember the green, sticky booth we sat in and the big plastic menus.
I can't recall a time before or since when I was more happy about having watery eyes and a sweaty forehead. The salad was crunchy, bold, briny, tangy, sweet, salty, herbaceous and hot. To this day, I'm pretty sure it's the best thing I have ever tasted.
All of this is to say that my daily craving for Thai flavors has led me to this point, because who can order takeout every day? This is a simple dish that feels like a wonderful treat whenever we make it. Now I feel a bit bad that this isn't a recipe for green papaya salad, but I hope you stick with me and give this curry chicken and noodles a try.
You'll notice the recipe says you can marinate the chicken for anywhere from 30 minutes to 24 hours. Because the chicken marinade doesn't include acid of any kind, a longer marinating time isn't a problem. But if you're feeling rushed, even a 30-minute marinade will add loads of flavor to the chicken. You could swap out the chicken for your favorite veggies. Just pretend you are placing an order at your favorite takeout spot and ask yourself, "What sounds good?"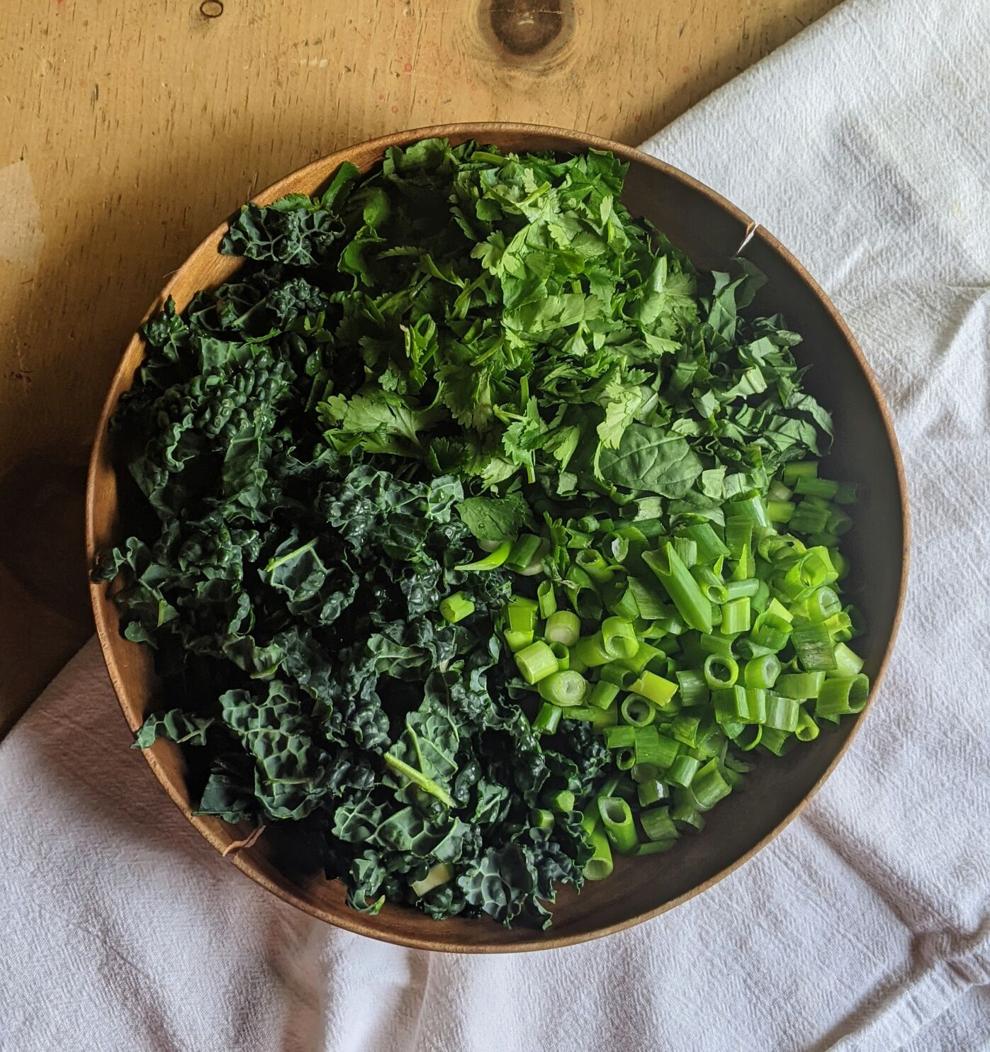 Curry Chicken and Noodles
Makes: 4 servings; total time: 1 hour of cooking
2 pounds boneless skinless chicken breasts or thighs, sliced into 1-inch-thick slices
2 tablespoons curry powder
2 tablespoons soy sauce or liquid aminos
1 tablespoon Dijon mustard
For the noodles and sauce:
8 ounces thin rice or wheat noodles
4 garlic cloves, finely chopped
2-inch piece of fresh ginger, finely chopped
4 tablespoons Thai red curry paste
2 (14.5 ounce) cans unsweetened coconut milk
1 lime, zested and juiced
1 cup fresh cilantro leaves, sliced
½ cup Thai basil leaves, sliced
Fish sauce, to taste (optional)
Preparation: Marinate the chicken: Whisk together the curry powder, sesame oil, soy sauce, maple syrup and Dijon mustard. Marinate the chicken slices for 30 minutes to 24 hours.
Cook the noodles in a pot of salted boiling water until they are cooked. Strain and toss in a bowl with a drizzle of olive oil and reserve until ready to serve.
In a large, heavy-bottomed pot over medium-high heat, add the sesame oil. Sear the chicken on both sides to caramelize, being careful not to overcrowd the pan, so this will most likely take two batches. Reserve the chicken in a bowl. Reduce the heat to medium and add the garlic, ginger and red curry paste. Cook for a few minutes, then add the coconut milk, lime zest, lime juice and cooked chicken. Let simmer for 15 minutes. Check seasoning and add fish sauce, salt and pepper as needed.
To serve: Add the kale and scallions, cover and let cook another few minutes until the greens melt into the sauce. Spoon noodles into bowls, cover with chicken, sauce, cilantro and basil.