Love rocks? Love water? Love summery, sunshine-y bliss? Well then, we've got a perfect Sunday for you, filled with time outdoors and the perfect balance between rest and activity.
Disclaimer: If you have never rock climbed, you'll need to go someone with experience (and who has gear — i.e. ropes, harnesses, shoes) for the first part of this day.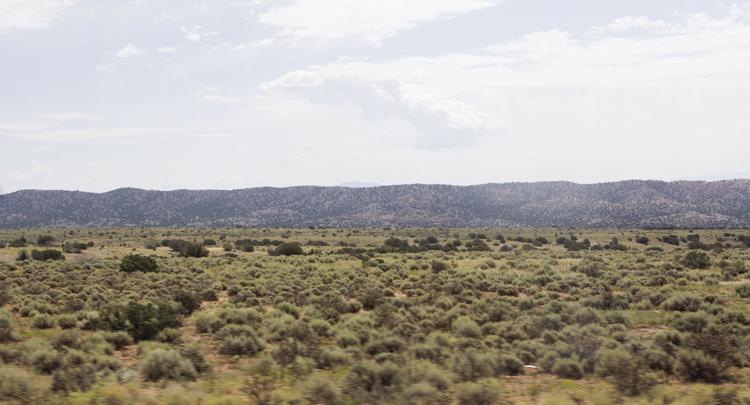 Like most of my Sundays, the day starts with a cinnamon bun from Counter Culture. Doughy, sugary fuel is always the way to go.
Then, it's a road trip to El Rito — a small town less than 60 miles north of Santa Fe. The one-hour drive is just enough time to let breakfast digest and caffeine settle in, without getting too cramped up in the car.
Once you get to town, continue north to the El Rito Sport Area, a climbing destination full of bulky conglomerate rock. To get here, keep north on Forest Road 44 from El Rito. At the intersection with road 248, stay right and continue on Forest Road 44. You'll likely see some campers or fellow dirtbags, with gear loaded up in the back of their trucks. This is a clear sign you have arrived.
After parking the car, chug some water (hopefully you brought lots), and begin trekking through some bushes to get on a well-traveled trail that leads you up to the crag.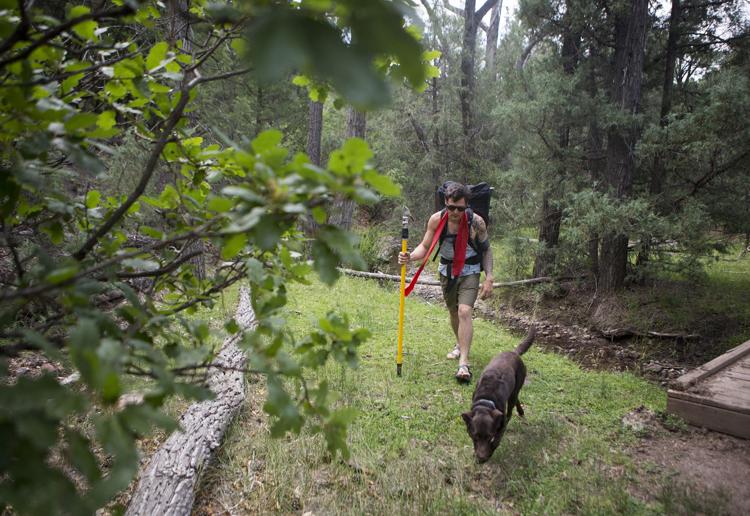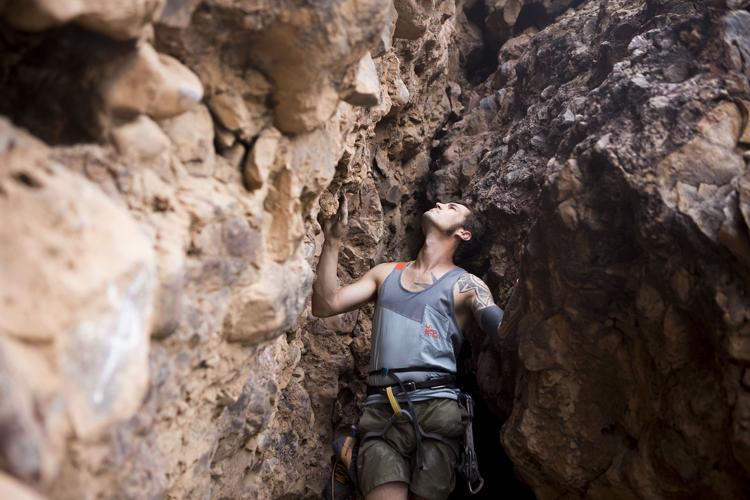 This pathway opens up to a beautiful view of New Mexico: layered mountains stacked behind a vast expanse of lush pine and juniper.
The trek only gets more impressive as you start to meander through towering cliffs comprised of chunky cobbles. White chalk patted onto the "jugs" and "crimps" indicate you've made it.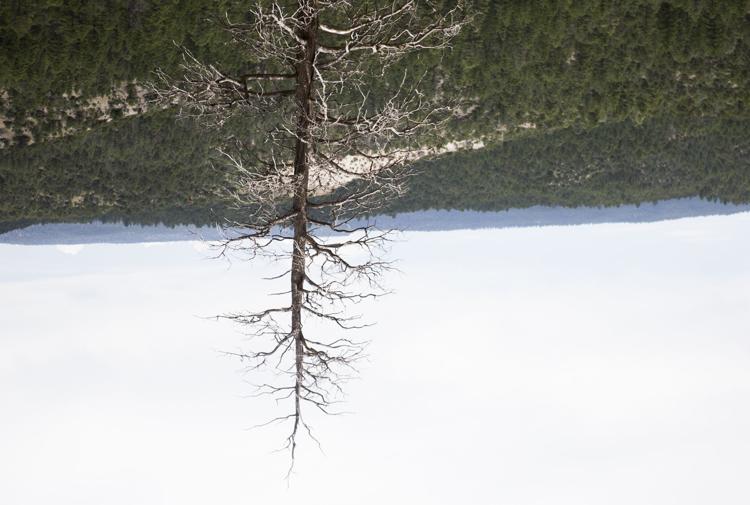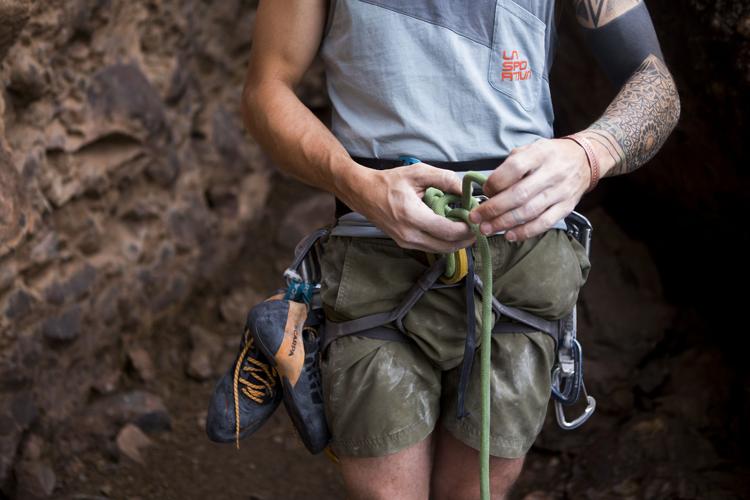 There are several climbing walls within the El Rito sport area. Routes have been given names such as Bolting Barbie, Dr. Evil, Rodent Outhouse and Helical Tusk.
I'm a newb to climbing, so I tend to go for the 5.7 to 5.9 grades — some of the easiest. There are plenty of beginner-friendly routes, as well as plenty of 5.12s with difficult, but graceful sequences for more advanced lead climbers. (My husband climbs 5.13 easily, and he absolutely loves this crag.)
After getting "pumped" and sweaty on some rock, it's time for a swim.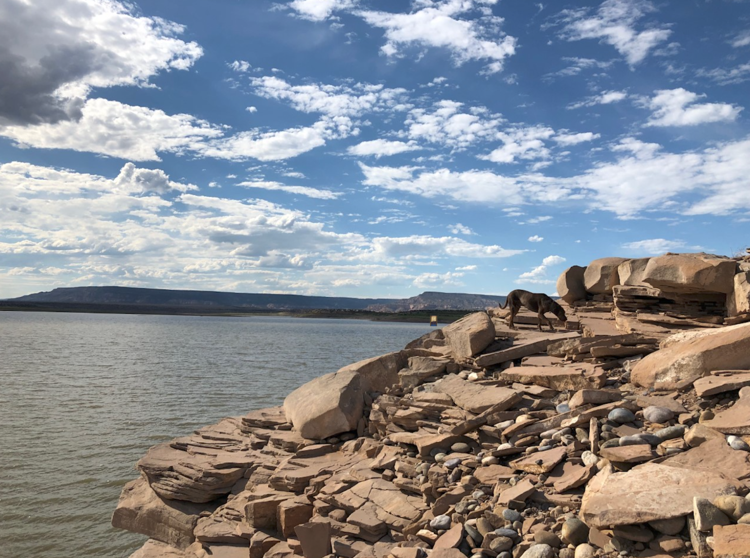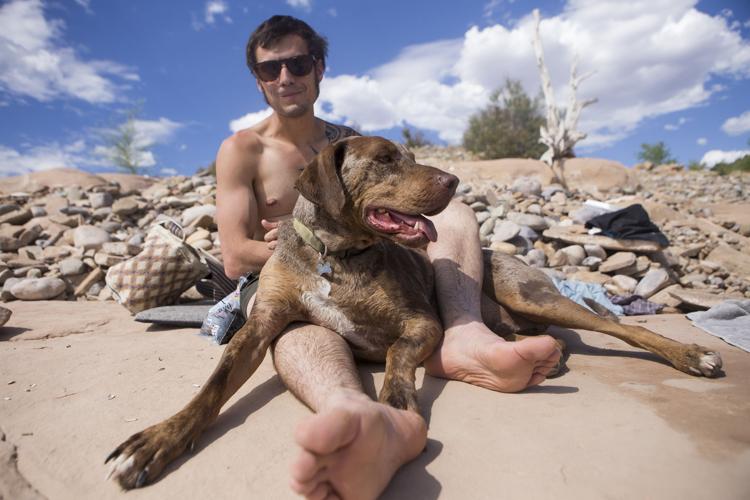 Head about 30 minutes to Lake Abiquiu for cliff jumping (if the water is deep enough — it's been fairly low this season), swimming and a picnic. Tip: Stop at Bode's along the way for one of the best sandwiches of your life.
With temps hovering well above 90 degrees, a couple of hours of sun bathing and splashing around is just enough time to chill out — literally — before the sun starts to set.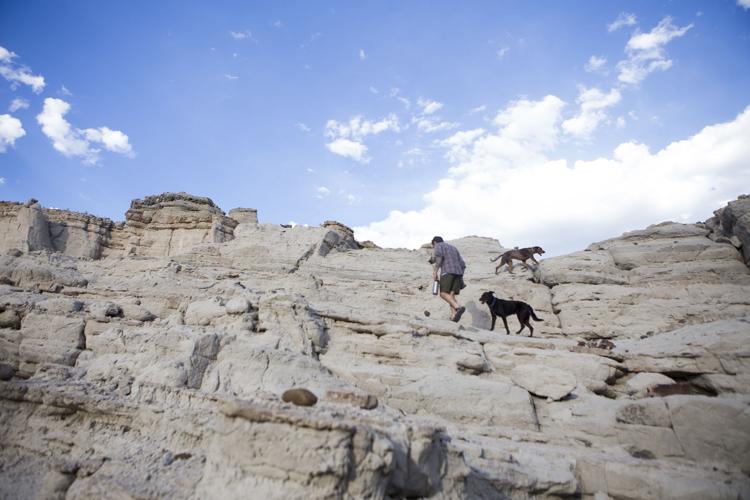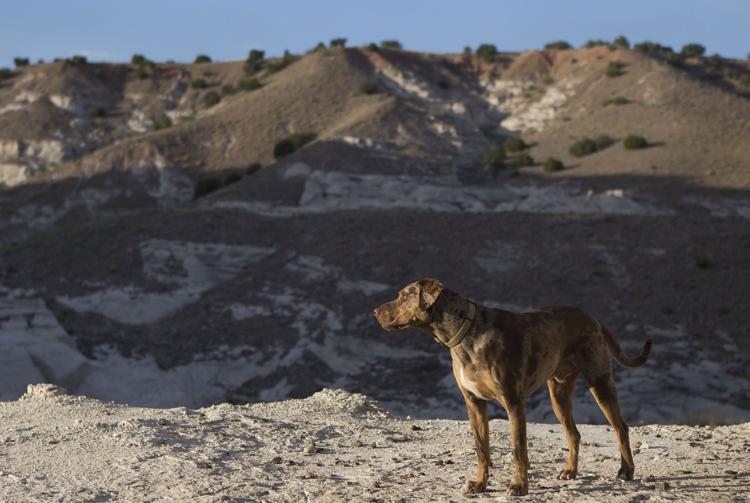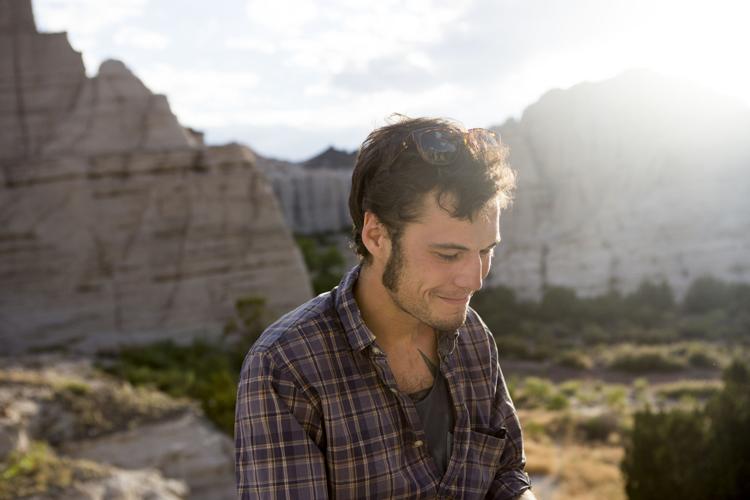 As the sky nears golden hour, it's time to hop back in the car and head to Plaza Blanca — not necessarily a hiking destination, but more of a place to meander wide paths through uniquely Northern New Mexico landscapes dotted with strange geological features.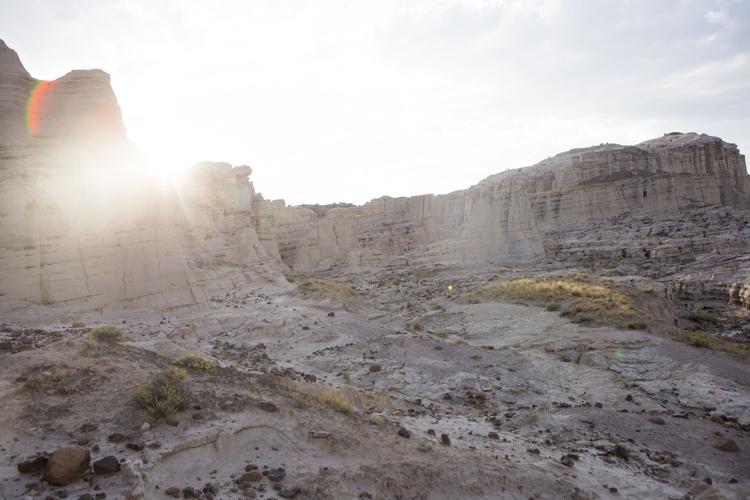 There's an indescribable calming effect that this scenery has. Watching the sun descend behind the white rocks, one can't help but feel at peace. It's one of the best ways, in my opinion, to recharge before the work week ahead.
Driving home to Santa Fe from Plaza Blanca, the sunset takes its final breath, with tangerine light breaking through indigo clouds, the light pouring over distant mountain silhouettes.
There's really not better way to spend a Sunday.