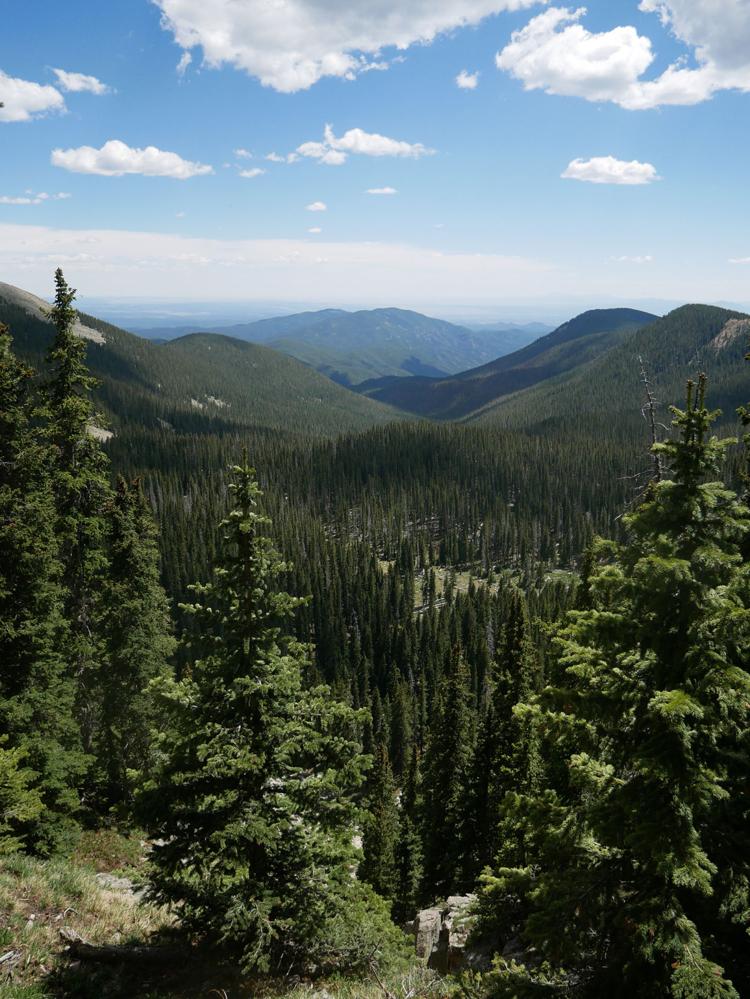 To hike a trail is to gain a better understanding of a place. 
In his book "The Practice of the Wild," poet and essayist Gary Snyder writes "We learn a place and how to visualize spatial relationships, as children, on foot and with imagination. Place and the scale of space must be measured against our bodies and their capabilities."
Even before I stepped foot in the Pecos Wilderness, I knew it would become a place I would measure extensively. Photographs of the peaks and alpine lakes held within the wilderness teased me while I was plotting my hiking itinerary for the spring and summer following a March move to New Mexico. As warmer weather began to melt the snow and reveal the worn paths, I ventured into the wilderness to finally glimpse its splendor. 
One way to become quickly acquainted with the Pecos Wilderness is from above. Three 12,000-plus-foot peaks (Santa Fe Baldy, Lake Peak and Penitente Peak) near Santa Fe are good places to start.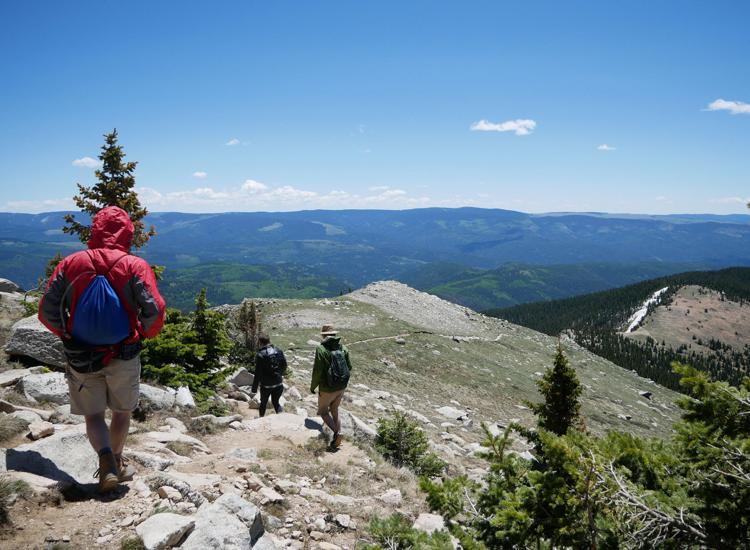 Santa Fe Baldy, the highest of the three peaks at 12,622 feet, offers views of the sprawling Rio Grande Valley, Pecos Wilderness, Lake Katherine, and even Colorado's southern mountain ranges more than 100 miles to the north. 
My favorite hike so far, however, is the 10.6-mile Raven's Ridge to Lake Peak loop, which allows hikers to bag a pair of twelvers, get a birds-eye view of Nambé Lake, then descend to the beautiful meadow of Puerto Nambé that puts them between the mountains they've just climbed (Lake Peak and Penitente Peak) and Santa Fe Baldy.
Raven's Ridge is accessed via Winsor Trail. Start at the Santa Fe ski basin and hike up to the Pecos Wilderness boundary, then follow the fence line up through the trees until reaching an overlook that reveals Santa Fe Baldy and the wilderness below. The trail continues up Raven's Ridge and provides multiple overlooks of Nambé Lake, eventually revealing the exposed and rocky mountaintop.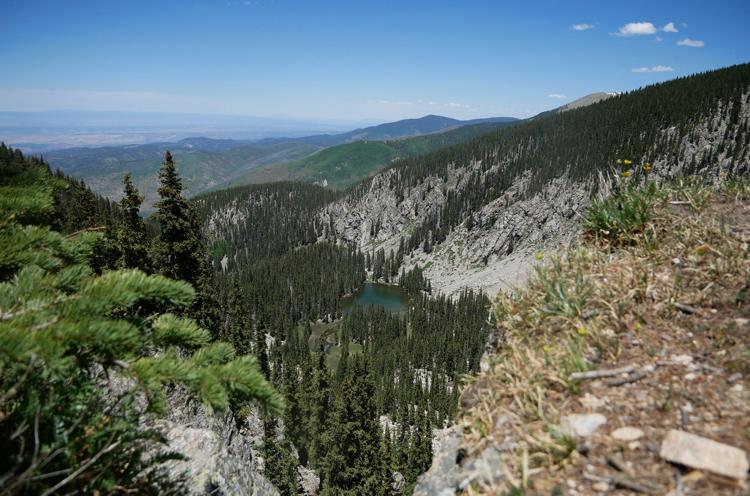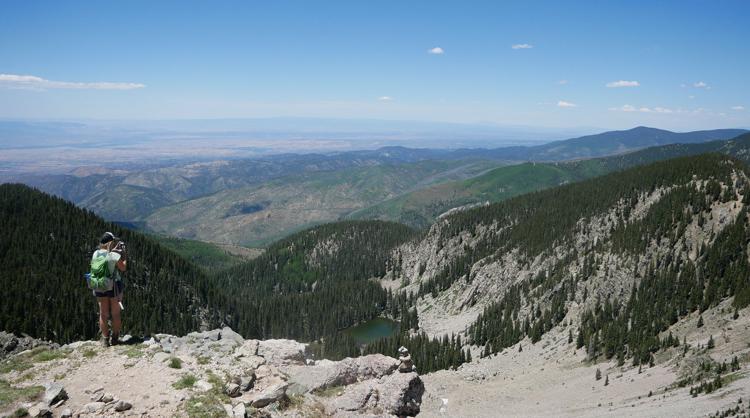 Hikers first reach Deception Peak, which is a false summit of Lake Peak. There are tremendous views of the forest to the south, the Rio Grande Valley to the west, the mountains to the north, and Nambé Lake directly below. It's a short hike along a narrow ridge from here to Lake Peak, but it can be hair-raising for some. An upper trail requires some rock scrambling, while a lower trail provides a more manageable route.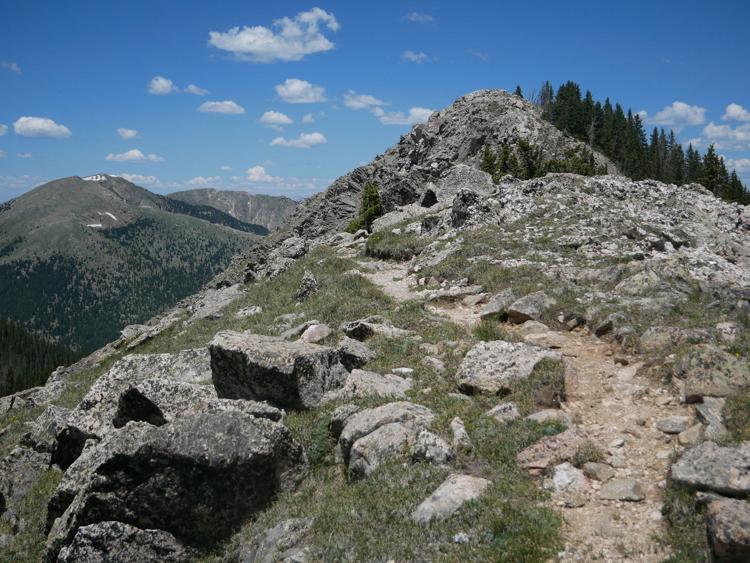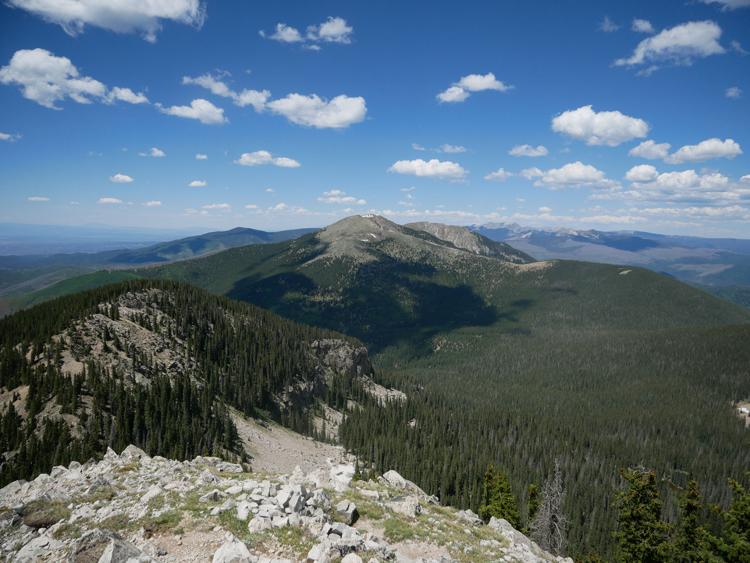 At 12,409 feet, Lake Peak is less than 100 feet above Deception Peak and offers similar views, plus a better look at the wilderness to the east. It also provides a route to Penitente Peak, which may be my favorite of Santa Fe's nearby peaks.
Penitente Peak is a treeless hump that rises to an elevation of 12,249 feet. On a July 4 hike, I was greeted at Penitente by four rams and carpets of purple and yellow wildflowers under sunny skies. After hanging out with the rams and spinning around like Julie Andrews on the mountaintop, I sat behind a patch of flowers and stared north over Santa Fe Baldy, Truchas Peak and beyond. Just below, a pair of deer came out of the trees and crossed the trail to graze on the opposite slope covered in yellow wildflowers.
I shook my head. Is this real?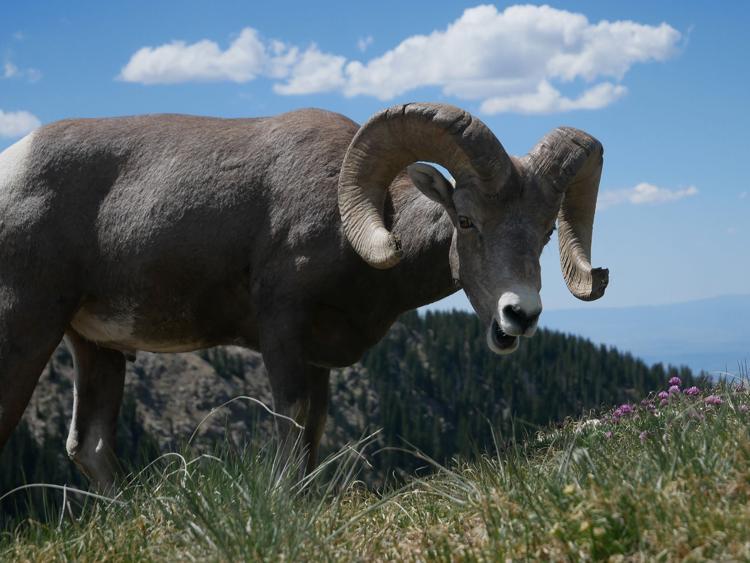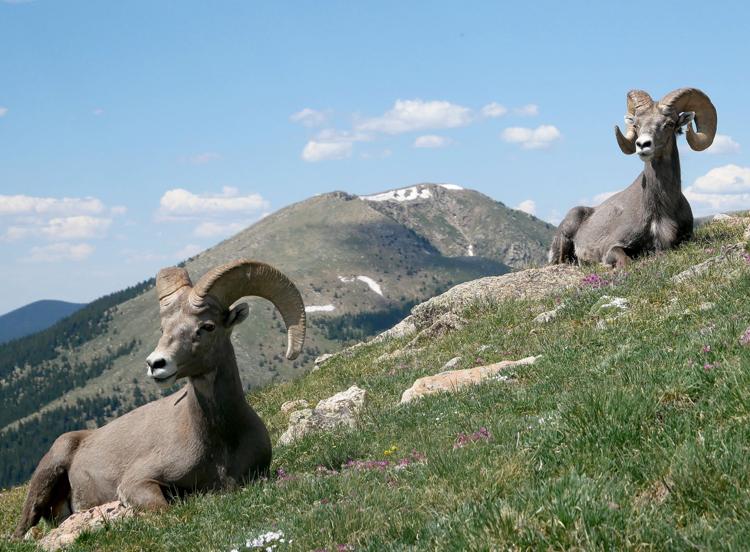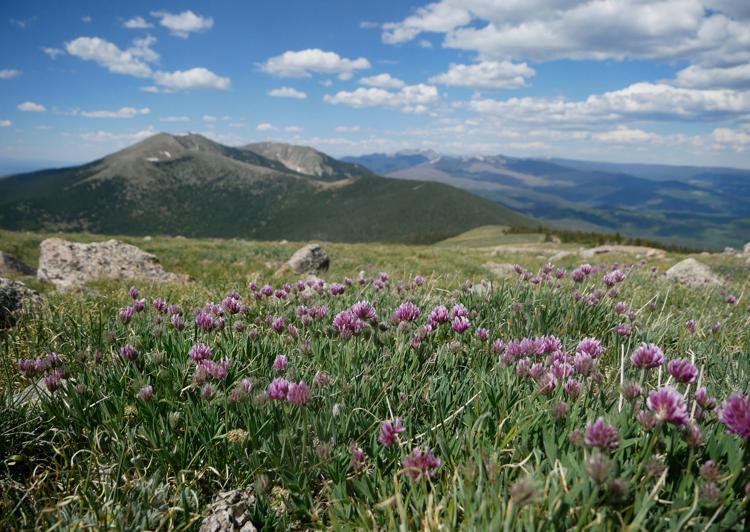 This idyllic first visit is now part of my perception of Penitente Peak, and I will think of it every time I view it from a distance or trek up its slopes. 
I made my way down the mountain through pines along Skyline Trail and reconnected with Winsor Trail at Puerto Nambé. I looked to my left from the meadow and saw the towering Lake Peak and Penitente Peak. I looked to my right at Santa Fe Baldy, which I summited two weeks prior.
Stretching across 350 square miles, the Pecos Wilderness is much more than this small corner near Santa Fe. But now I know this corner, and from up on high, I've gained a better sense of what's out there to explore.