Willard Chilcott, a musician, biking enthusiast and impresario who helped found the Santa Fe Century ride and the city's community orchestra, died at a nursing home Monday in Santa Fe. He was 89, said his wife, Marilyn Fisher.
"As an organizer, he was brilliant," Fisher said of her husband, who was named one of The New Mexican's 10 Who Made a Difference in 2011, largely for his efforts in launching the popular Century ride in the mid-1980s.
"He said he wanted privacy, but he was always out there somewhere," she said.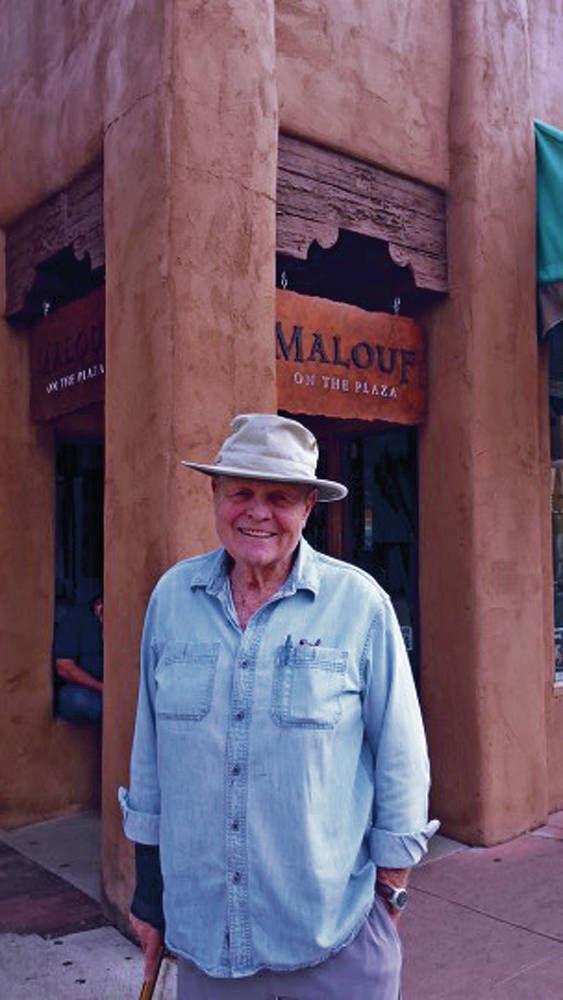 Biking, Fisher added, "meant freedom" to him.
Chilcott was born in Pasadena, Calif., in August 1928. His father was in the manufacturing industry, and his mother harbored a love of music, a passion she passed on to her children, including Chilcott, who played the cello. He studied business and political science, among other topics, at both the University of Southern California and The University of New Mexico.
One of his college friends at UNM was Ralph Brutsche, who later became a Santa Fe businessman and developer. Brutsche invited Chilcott to come to Santa Fe in 1980 to help with a housing development. Chilcott ended up building a house in that development and remained living in the city.
Chilcott helped found the Santa Fe Community Orchestra in 1982 and often played with the group. It was not the first time he had gotten involved with an arts or creative group. In 1960, he co-founded the famous Ice House, a still-popular comedy club in Pasadena where the likes of Pat Paulsen, Steve Martin and Robin Williams performed. He gave up his interest in that club in 1978 — about the same time he developed a sudden passion for cycling.
"He decided he wants to become a bike rider," said Richard Chilcott, one of his three sons. "It's as simple as that."
By the mid-1980s, Willard Chilcott had focused his passion for cycling into creating the Santa Fe Century, a 100-mile bike trek for both amateur and professional cyclists that starts and ends in the city every May. In its early days, the ride saw some 50 to 70 participants, according its website, while in recent years it has drawn nearly 3,000 cyclists from around New Mexico and neighboring states.
Chilcott also came up with the idea for the Santa Fe Trail Bicycle Trek, an 1,100-mile, three-week event that followed the old route from Santa Fe to Missouri.
An exceptional organizer of such grand schemes — conducted with an eye toward improvisation, exploration and providing inexpensive opportunities for those who signed on — Chilcott nonetheless expected those participating in these events to find their own fun along the way.
"Dad was about empowering people," said his daughter, Cynthia Simon. "He set up the ride, and you'd make your own experience out of it."
Chilcott also organized European biking tours for friends. Santa Fean Sandy Blakeslee, a regular cyclist in these overseas events, said it was all part of Chilcott's "enormous sense of adventure."
"We would bicycle all over, camping, there was no set itinerary," she said. "We would get up in the morning, pull a map out and ask, 'Where will we go today?' We rode all over Europe — and this was before the age of cellphones. It was the most magical time."
In an interview with The New Mexican in 2011, Chilcott said, "I'm a detail guy. I'm good at organizing and I may even be compulsive. It drives some people crazy.
"There is nothing like bicycling travel with your friends … the camaraderie, combined with the physical adventure," he added. "It's just you and your bike."
Along with Fisher, Simon and Richard Chilcott, Willard Chilcott is survived by two other children from his first wife, Jane Taverner — Willard Jr. and John Chilcott — as well as two grandchildren and four great-grandchildren.
Family members said Willard Chilcott did not want a memorial service, so none is planned.