Currently closed. Opens Wednesday at 9:00 AM.Currently closed. Opens Thursday at 9:00 AM.Currently closed. Opens Friday at 9:00 AM.Currently closed. Opens Saturday at 9:00 AM.Currently closed. Opens today_open at 9:00 AM.
3286 Cerrillos Rd, Santa Fe, NM 87507
tel. 505-455-5228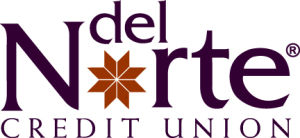 4 images
Del Norte Credit Union (DNCU) has served members throughout northern New Mexico since 1954, with a pledge to offer unbiased financial advice. Their mission often takes the shape of a financial literacy advocate to help over 40,000 members address a variety of financial issues throughout their lives. DNCU's role as a financial cooperative means that it is member owned and monies stay in the communities served. DNCU has three branches in Santa Fe, one in Espanola, one in White Rock and one in Los Alamos. No stockholders or a liaison with a national financial institution mean DNCU's focus is kept on local financing and member satisfaction. Buying a car, a home or acquiring a personal loan or credit card are significant financial milestones that are best served by a financial institution that puts the emphasis on member success. DNCU puts member success at the forefront of all its business practices and decisions. As a premier auto lender in northern New Mexico, DNCU offers competitive rates and a user friendly, fast and convenient preapproval auto loan process available online, on the phone or in any of our friendly branches. Members can finance a car at local auto dealerships by asking for DNCU financing at the time of purchase, refinance a current auto loan or finance a private party automotive purchase. DNCU also understands that life sometimes throws a curve ball. For those times when an unexpected expense or purchase catches you off guard, speak to a DNCU loan officer about the flexible terms on one of DNCU's Signature Loan packages. Del Norte Credit Union: New Mexico's hometown financial co-op since 1954.