Open today until 5 PM.
544 S Guadalupe St, Santa Fe, NM 87501
tel. 505-983-9555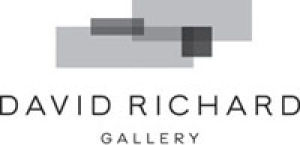 1 image
David Richard Gallery, located in the Santa Fe Railyard Arts District, specializes in post-war abstract art including abstract expressionism, color field, geometric, hard-edged, op, pop, minimalism and conceptualism in a variety of media. Featuring both historic and contemporary artwork, the gallery represents many established artists who were part of important art historical movements that occurred during the 1950s through the 1980s on both the east and west coasts. The gallery also represents artist estates, emerging artists and offers second market works.